…and rest assured, because its all down hill from here. In a good way!
Welcome to a Mid Week Link up where you can link up everything you got! From GFC, to Google Plus, to BlogLovin, Twitter, Facebook, Networked Blogs and of course your Blog Frog Communities too! 
*But the good thing about this hop is if you don't have time to come link up on Wednesday, you can come back thru out the week. The hop will start over every Wednesday. :)*
Spotlight blog this week: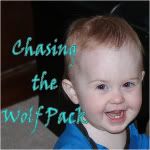 I'm a wife, mom and attorney. My husband and I have been married since November 2009, and Wolf Prince came along right before our one year anniversary. Diva Dog joined our family in March 2012. We love to cloth diaper, and teach baby sign language and share all of our adventures along the way.
---
 Suggestions:
2.
Retweet/facebook, Friend Feed, Dig, stumble, whatever this hop. (The More  You Share it, the more popular it becomes)
3. Follow who ever follows you! Of course you might have to initiate a follow by following people on the linky.
That is it!!
*If you would like me to follow you, leave a comment and your URL.*
It would be nice if you displayed the button in your post or blog sidebar. I just ask you only link up Family Friendly accounts only. I will make sure its family friendly!! Link up and have fun, after all the week is half way over….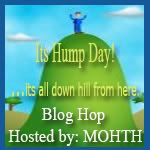 Grab the linky code for your own post:
get the InLinkz code
Add your giveaways here:
Google+ Comments