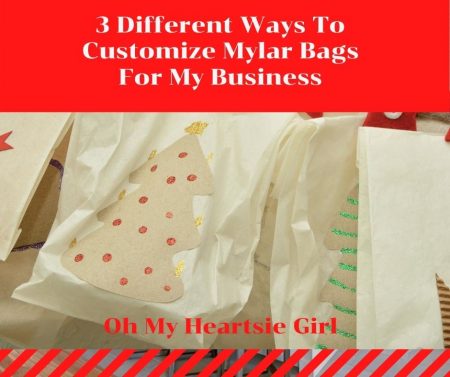 Your business needs flexible packaging to handle your various products. Whether you're just launching a new business, looking to expand your product line or changing up your advertising, find out how you can customize flexible packaging rollstock for mylar bags. Refresh your brand and go green with custom packaging tailored to your exact business needs.
Child-Resistant and Anti-Counterfeit Protection
Work with a leading mylar bag producer to make safe packaging. Child-resistant and anti-counterfeit packaging offers your customers peace of mind when they purchase your snacks, baking products or medication.
Counterfeit products can be a serious risk, particularly with medication or supplements. The latest custom mylar packaging can include anti-counterfeit registration. Your customers simply scan a QR code that's digitally printed on every package. This code verifies that the package is a genuine product that has been tested and approved in your facility.
Select child-resistant packaging that follows the federal requirements. Lay flat pouches, stand up pouches and mylar bags can all include this option for households with young children. Child protection reduces choking hazards and can prevent children from accessing vitamins, supplements and medications.
Don't trust a firm seal to be child safe. Work with a production facility that invests in third-party testing and certification for child safety. A test that meets federal requirements ensures that young children won't be able to open your package and spill or consume the contents without supervision.
Sustainable Materials
Select recyclable CR zippers and other earth-conscious packaging choices to go green in your production facility. Sustainable film structures are created in an environmentally friendly way and are easy to recycle.
These lightweight packages typically require less materials than traditional alternatives. Reduce the amount of materials being used to package your items without compromising the quality of your containers or the security of your packaging. Less material means less production waste, fossil fuel use and greenhouse gas emissions in your production line.
Many alternative packaging materials aren't recyclable or are produced using unsustainable methods. Choosing flat containers over glass jars or plastic bottles is another great way to improve the sustainability of your product. These bulky packaging options take up the same amount of space when empty, so your supplier will use more fossil fuels transporting them to your facility. Flat packaging is a lightweight, compact alternative that saves money and fuel when transported.
Moisture and Odor Resistance
Customize your packaging to include a high-barrier film. This is a great way to maintain freshness without resorting to adding or increasing the amount of preservatives. Fresh, quality products need a secure package that prevents both moisture entering and odors exiting the package until it reaches your customers.
Explore the latest custom printed child resistant mylar bags to create an iconic packaging line for your high-quality products. Create an eye-catching design and freely alter it for any small order, custom order or promotional product run. When you choose flexible, digitally printed packaging, you have a surprising number of ways to customize your product to outpace the competition. Don't settle for the same packaging your industry has always used, but take part in an innovative new technology for packaging your products.
This post may contain automatically and manually added affiliate links,
which means I might receive a small commission if you make a purchase using a link at no extra cost to you.