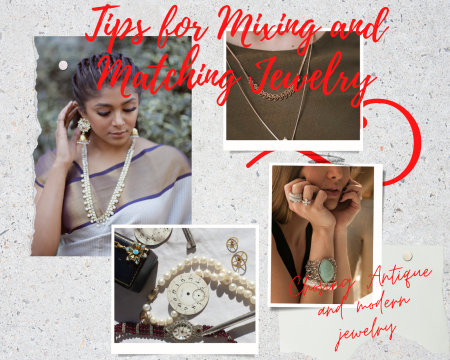 Most women have a substantial collection of both modern and antique jewelry, and it is often a good idea to mix and match when accessorizing. What used to be frowned upon, is now in trend, and if you would like to explore the potential that mixing and matching your jewelry offers, here are a few tips for stylish and elegant accessorizing.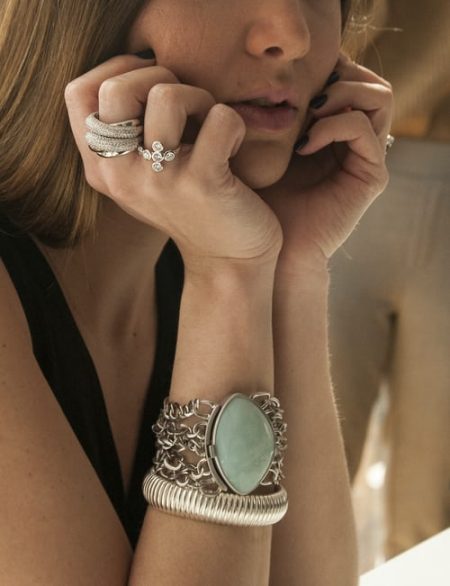 Work Around One Piece – A classic watch, for example, could provide the featured item, and by adding thin bracelets either side, you can create a balanced look that features the watch, rather than taking something away from the main feature. You might, for example, have a Victorian necklace with coloured stones, and this can make for the centerpiece of a necklace arrangement, and by adding splashes of rich colour using semi-precious stones, you can create a visually appealing accessory that works with most outfits. A touch of red, green or even turquoise will definitely brighten up your look, and if you have any pink diamond pieces, they can also be combined with semi-precious stones.
Mixing Metals – When looking to mix fine antique and modern jewellery, experiment with mixing gold and silver, as these two colours contrast nicely. Sterling silver and gold bracelets combined can make a great stackable combination, as can necklaces, providing the lengths are suitable. You can also incorporate rose gold, copper and white gold to achieve a stunning effect that really makes a statement.
Antique & Modern Pieces – It isn't only colours that you can combine, and by mixing some antique and modern or contemporary jewelry, you can create a unique look that really does work for you. If you would like to view an extensive collection of fine antique jewelry, an online search will take you to the website of an established online antique dealer, and you can browse in the comfort of your own home. There is also an interesting article on how to mix and match your jewellery, which is recommended reading for those who are looking to add stylish accessories.
Stacking Rings – Certain rings can be stacked, which also gives you the opportunity to add some rich colour using semi-precious stones like amber, jade and opal. This is a great idea if you want to create a gypsy look, and can be combined with stackable bangles and bracelets that are of various thicknesses and lengths.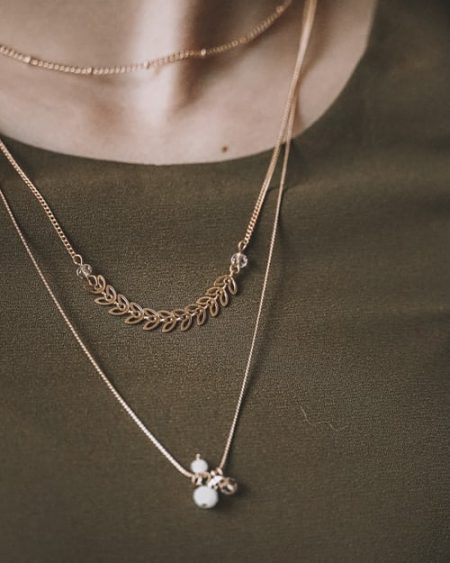 Image Source: Unsplash
Antique Features – While you could use a modern piece of jewellery as the main focus, it is better to have a vintage or antique item as the main feature, with some modern items mixed in. For a great selection of fine antique jewellery, check out the online antique dealer, who would have an extensive collection of fine antique jewellery that incorporates many different styles.

Source: https://www.kalmarantiques.com.au/
Mixing and matching is all the rage at the moment, and by combining new with old, you can add yet another dimension to your accessories. Mixing thicknesses, colours and even textures and finishes will ensure that your accessories always compliment your outfit.
Related:
Jewelry choosing and wearing tips that will help you stand out!
5 Tips To Consider When Buying Jewelry
*This post may contain affiliate links and it is a way for the site to earn advertising fees and I might receive compensation at no additional cost to you if you click on an affiliate link.