Do you like a nice glass of wine but your not familar with the types of zinfandels. If you've ever tried Zinfandel wine, you know it's a versatile wine. It comes in different styles and flavors, but there are some critical differences between the different types of this wine. This article will go over Red Zinfandel, Oeil de Perdrix, and Italian Primitivo. Hopefully, you'll find this helpful information.
Red Zinfandel
The wine grape makes both robust red and sweet white wines. The white variety is delightful and low-alcohol, while red Zinfandel is rich and full-bodied. Fruit flavors begin in the red spectrum and turn into black fruit as the grapes ripen. There is an earthy aroma and pronounced blackberry and plum flavors. The wine also has hints of tobacco, vanilla, and spiciness.
This grape is grown in California, considered the grape's birthplace. It is one of the oldest and best in the country, and one of the oldest wineries in the country, Buena Vista, is home to some 50+-year-old vines. Old vines, as they are commonly called, make better wines. As a result, the grapes used to make Zinfandel from California vary from those in other states.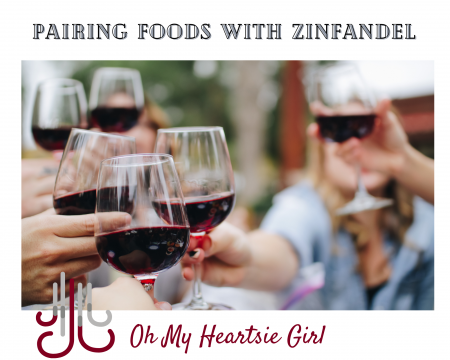 Foods to pair with red zinfandel wine include boldly-flavored dishes such as pork, peppers, and pizza. It also goes well with savory foods such as stews and beef. It also goes well with chicken, pork, and beef. Spiced foods, like curry, also complement a full-bodied wine. A medium-bodied Zinfandel goes well with grilled chicken, smoked meat, and sausage.
Oeil de Perdrix
Oeil de Perdrix is the French term for white wine made from red grapes. This wine was a novelty for the time, so its name, "eye of the partridge," stuck. However, its name is now part of the Smithsonian Wine Library, and it's a great example of what Zinfandel wine can be.
Oeil de Perdrix: It's an essential term in the wine world. Once upon a time, it was used to describe champagnes. It relates pale pink to the bronze color of a wine. Montevina and Sutter Home White Zinfandel are examples of Oeil de Perdrix-style wines. These wines are sweeter and more delicate than their California cousins.
The white version of the iconic Zinfandel grape has a rich history in California. Oeil de Perdrix was a hybrid of the Mourvedre grape, which originated in Spain. Its fruity and floral flavors are often complex. It goes well with fish in water.
White Zinfandel: In Amador, Bob tried to make a more robust wine. He allowed some free-run juice to ferment into white wine, but the wine turned pale pink, thanks to its red skins. The new variety was named Oeil de Perdrix, meaning "eye of the partridge."
Italian Primitivo
Are you looking for a new favorite red wine; look no further than Primitivo, an Italian varietal. Primitivo is a popular grape in California, but what makes it unique is its distinctly Italian flavor. Primitivo is so similar to Zinfandel that many wine enthusiasts mistakenly think it's an entirely different grape.
Initially grown in Croatia, Primitivo was brought to the United States by the 19th century, when it was sold as Zinfandel. But its origins are complex. DNA analysis in 1994 confirmed that Zinfandel was a hybrid of Primitivo. Its popularity led to many debates among wine experts in Italy, and a movement to uproot the grape almost destroyed Italy's vineyards. The California version, however, continued to thrive.
Although Zinfandel is a red wine that can be enjoyed all year round, Primitivo is better for newcomers. However, its characteristics make it an excellent choice for novice wine enthusiasts. It's also effortless to grow, with over 71,000 acres planted worldwide. So whether you're new to wine or an experienced wine connoisseur, you'll enjoy this delicious grape!

[…]
The Art of Pairing Fine Wine With Desserts
How to Appreciate Red Wine – Practical Tips To Appreciate a Good Wine