How To Get a Better Nights Sleep 
There are many things one can do to improve the quality of their sleep – avoiding caffeine and nicotine before going to bed, not working out late in the evening, avoiding heavy meals before bedtime, creating a regular bedtime routine and much more. But if you do everything by the book as far as getting a good sleep is concerned, and you avoid the comfort of your bedroom, it is possible that may not get the kind of sleep you had yearned for.
The bedroom comfort is key, and it is imperative that you make it as sleep-friendly as you possibly can. Suggested below are some powerful upgrades you can make to instantly transform your bedroom to the most welcoming room in the world and which you will look forward to going into every day-:
Remove the Clutter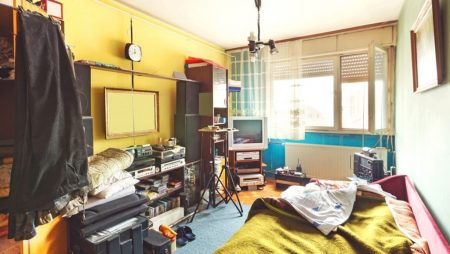 A cluttered bedroom is a congested bedroom and as such, it won't create the right environment to enjoy your sleep. It will have all manner of things that will make you distracted, thus robbing you of the peace and relaxation you need to sleep well. Things such as workout equipment, paperwork, dirty clothes, extra furniture etc. should not find their way into the bedroom. You should strive to have a neat and clean bedroom, with everything put in its rightful place, so that you create some space and give the bedroom some breathing space. This will help you relax a lot and make it easy for you to fall asleep and enjoy a deep sleep.
Paint with one color or warming colors 


Painting your bedroom with one color is a sure way to make it cozy, but not just any color. You should go for colors that are powerful enough to enhance the mood and the energy of the room, and which will help to transform the room into the perfect retreat. Earthy colors such as hues of soft greens, watery blue and earthy browns are highly recommended for the bedrooms. You should, however, note that there is no one-size-fits-all for colors since different people have different color preferences and what will work for you may not work for another person. Just be sure to have colors that will elicit warmth in the bedroom, and don't turn the bedroom walls into an artist's color board by painting it with all the colors of the rainbow.
Ban electronics from the bedroom
Electronics are known sleep stealers and one may wonder why some people complain of lack of sleep when they have to watch TV late into the night or use their phones after getting into bed. The bedroom is not a place to catch up with your favorite television series or chat with friends on social media websites. The only activity in the bedroom body should be sleep, and probably a few extracurricular activities for the married couples. Therefore, banish electronics such as laptops, TV, phones and other mobile devices that can easily make you lose your sleep.
Keep the room dark
Your bedroom should be a perfectly dark room if you want to get the most experience out of it. This is important in helping you tune the circadian rhythm by asserting to it that it is night time and so it should help send the body to sleep. Any form of light from the outside is guaranteed to interfere with your sleep. This means that you should have very good curtains to completely black out the room and if that is not enough in creating the perfect dark conditions, then don't be afraid to invest in a decent face mask.
Invest in high-quality bedding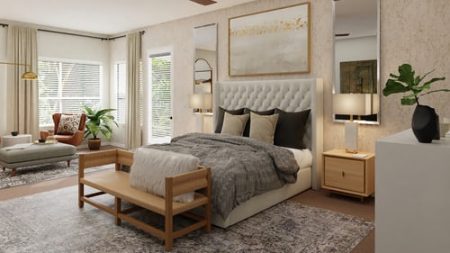 Any form of bedroom upgrade cannot be complete without a quality set of bedding. These are what will directly impact the comfort level you will need not just to sleep soundly, but also to fall asleep faster. Think about investing in a high-quality mattress, bed sheets, and pillows. The bed should also be sturdy enough since the last thing you want is to be constantly woken up by the squeaking of the bed with every turn. There are lots of quality mattress brands you can go for, including purple mattress which. But before you make up your mind on the bedding to go for, be sure to research and check out the purple mattress reviews so that you are well pleased with the bedding you end up with.
Introduce a desk
Adding a desk to your bedroom should not be viewed as a way of creating a workspace where you can proceed with some office work at home. A desk will give you an additional surface which you can use for a myriad of other productive things. You can use the surface for your purse or wallets if you don't want them to occupy the bedside table, you can also use it for updating your journal or diary or doing a little writing other than work before you go to bed. Additionally, if you have a special someone and you want to treat them to breakfast in bed, the desk will be the most ideal space to place your trays and other servings.
Keep it quiet
Noise is an asleep distractor, especially if you live in a place with a lot of noisy neighbors or street traffic. Though sometimes it is inevitable, you should try as much as you can to block out noise from the bedroom. If there is a lot of noise coming from the outside, you can think about having a white noise machine or a fan to drown off the external noises. It also implies that you must do away with music systems in the bedroom unless you prefer using soothing sounds or cool music to fall asleep.
Reconsider your alarm
Sometimes it is annoying to be jolted from a deep sleep with the disgusting sound of an alarm clock. There are very many less annoying options you may consider to replace such alarm clocks. For example, you can use wake up lights that will gradually increase in brightness within a set duration. For example, you can set the wake-up light thirty minutes before your actual wake up time to wake you up naturally at the preferred time. You can also use wearable fitness trackers that will wake you up more gently.
Related:
6 Tips To Clean Your Bedroom
Home Renovations You Should Not Do Yourself
Keep Your Bedroom Organised for Better Sleep
This post may contain affiliate links, which means I might receive a small commission if you make a purchase using a link.