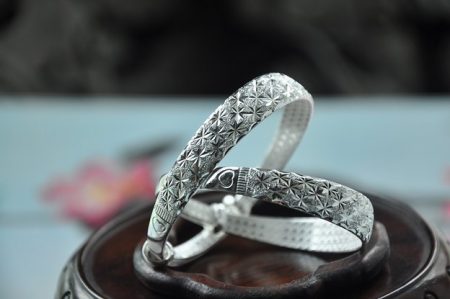 Now that we're in the season of goodwill, most of us may have already ticked off nearly all the names on our Christmas gift list. Oftentimes, what remain on this list are the names of the people who matter the most to us, such as the love of our life. If you are stuck on what to get for your beloved, here are a few elegant jewellery gift ideas to consider
A Lutetia Silver Bracelet – Women love silver as it goes with everything, and the best of these bracelets can easily be purchased from a leading sterling silver online retailer. They guarantee a Christmas delivery up until the 23rd, but we recommend not leaving it that late. This elegant bracelet resembles elongated teardrops connected together to form a semi-rigid bracelet that feels good on the wrist. There are 3 sizes; standard, long and extra-long, making for the perfect gift for the woman who can have it all!
Liquid Silver Bracelet Or Necklace – This is an elegant multi-strand collection that is heavy and chic at the same time. It has a lobster clasp with two sixes, petite and standard. This is an unusual item and the silver is highly polished, making for the perfect statement piece. You can buy the matching piece for her next birthday!
Chunky Silver Bracelet – You can go for a superb bangle made with two strips of solid silver that are gracefully entwined, with a concealed opening at the back to slip the bracelet on. For those into womens chunky sterling silver bracelet, this beautiful creation will take pride of place in their jewellery collection and it can be worn to any event.
Rhea Silver Cups Bracelet – This is so unusual, with small silver cups joined together to make a beautiful bracelet that every woman would love to have in her jewellery box. There are several lengths and you can also get her a matching necklace if you really want to make her day! The online sterling silver jewellery retailer has many special offers as we approach the festive season and they can deliver in time for the big day, when you can present her with this exquisite piece of silver jewellery.
Silver Bead Earrings & Necklace – This comes as a set and looks stunning; 8mm solid silver beads dazzle the observer, lighting up the wearer's face with a silver glow. There isn't a woman alive today who wouldn't want this set in her jewellery box and we fully concur! Each bead can weigh 2g and with a post and butterfly back, the necklace feels great when worn. Each earring is a single matching bead, making for the perfect set that can be worn on any occasion. You could buy the necklace and add the earrings on your anniversary, which would complete the set.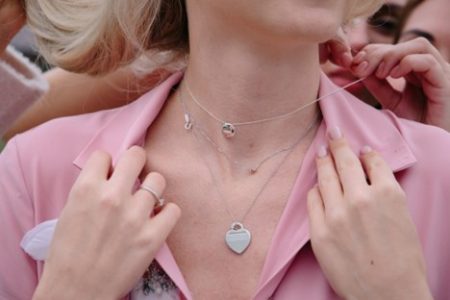 Image Source: Unsplash
There is still time to browse the leading sterling silver jeweller or online retailer, where you will find hand-made silver jewellery of the highest standard and affordable prices. The woman in your life deserves the best and knowing her jewellery tastes as you do means you will choose the perfect piece to place under the tree.