Find Us On Instagram with Hashtag #omhgww

Bloggers are some of the most Inspiring people
we know and make our parties special!!! Thank all for joining us! 
Linky Parties are also an opportunity for us to feature other #Bloggers and
#Blogwriters and for you to share what you have going on……..your blogs!
Keep Our Party Growing By Sharing On Your Favorite Social Media!
We Thank you!! 
❢ :Be Notified When This Party Starts Each Week⇒ Click Here You Can Unsubscribe Anytime: ❢ 
And Thank you for featuring our banner or a link somewhere on your blog!! 🙂
But it is NOT mandatory. 
All Features Are Pinned Each Week-And Shared on Social Media!!
Our party is on 3 blogs and reaches over 60,000 followers+
over all of our blogs and on social media!!

Our Hostesses Share Our Party On Their Blogs~
Hope You Will Visit and Get To Know Them! 
♥ Susan B. Mead | Susan
On-War-and-Marriage
| Tw | Bl | Fb | In |Pin
» Repin From  Original
♥ Karren // Oh My Heartsie Girl
Pin-Tastic Giveaway
Enter To Win $150.00 CASH Ends 8/19
Tw | BL | G+ | FB | Pin | In
» Repin From  Original
♥ Indah Nuria Savitri // My Purple World
4 Beautiful Beaches to Explore In New York
Tw | Fb | Pin | In | IN
» Repin From Original 
Check Out The Pinterest Page Above
All Features Have Been Pinned!!
Feature Chosen by Indah // My Purple World
The Shoppe Blog // Delicious-Blackberry-Recipes
You wont believe all of the recipes created with fresh blackberries, including preserves and jelly.

Feature Chosen by Indah // My Purple World
Duct Tape and Denim // Turquoise-and-Red-Paint-Finish-on-Thrift-Store-Frames
This project was a thrift store makeover, that was made for the 4th of July

Follow The Yellow Brick Home // Five Trendy Summer DIY Projects
Everything old is new again, and macrame is all the rage! From wall hangings to plant holders to jewlery,
there are plenty of DIY macrame projects that even beginners can make.

DelightfulE Made // Peaches-Cream-Dessert-Bars
Peaches & Cream Dessert Bars have a Pecan Sandie cookie crust,
cream cheese filling, fresh peaches and toasted pecans!

Pennys Vintage Treasures // Lets Stay Home Summer Mantel
Penny always surprises us with the important little touches to her room, this time the checked
Summer Banner!

Poinsettia Drive // Peanut-Butter-Banana-Icebox-Pie
Cool refreshing peanut butter, cream cheese, cinnamon graham crackers and chocolate.

DIY Adulation // DIY Mermaid and Narwhal Hand Puppets
A few key toys, like these DIY mermaid and narwhal hand puppets, are perfect for
encouraging play without the avalanche of stuff in their bedrooms.

Crystal and Comp // Ice Cream Cone Cupcakes
Ice cream cone cupcakes, sweet treats just scream CELEBRATE! And no worrying about the "ice cream" melting!
They are the perfect personal size dessert and are easy to make for gatherings, parties, or just because.

Jodie's Touch Of Style // Wearing Summer Dressy Kimonos Outfits
Theres always a time in the summer we need a cover and kimonos
are a great way to dress up an outfit or just a lite wrap.
   You Are Welcome To Link your DIY Projects, Garden Ideas, Tablescapes
Outdoor Decor, Sewing Ideas, Scrapbooking, Paper Crafts, Reviews,
Gardening, Favorite Recipes, Decorating Ideas and Crafts,
Giveaways or Challenges and Blog Parties are Welcome!!
As Many Links As You Would Like To Share
Pin Your Favorite From Original Source
We Only Ask That You Comment and Share
By a Tweet Or Your Favorite Social Media
And Thank you!   
:❢ Be Notified When Our Parties Start Each Week Add Your Email Unsubscribe Anytime ❢:  
But Now……Lets Party……… 
Join Us Thursdays For Friday Features at 11:00 AM PST Each Week
Be Sure To Check Out //⇒ Where I Party
I will share every link that you share in the comment section
with the "post title" or "number in Linky".
And I will return your comment, as I visit your posts!
Parties Where I Share
Inspire Me Monday
Create With Joy Wordless Wednesday
Be There 2 Day WW
Image-in-ing Wednesday Linkup
Nanahood -WW Linkup 
My Girlish Whims-Wednesday
*This post contains affiliate links and I will be compensated a little bit,
if you make a purchase after clicking on one of the links. 
Enter For A Chance To Win 10lbs of Jelly Belly Jelly Beans – Ends July 24th

Win 10 Pounds of Jelly Belly Jelly Beans. No purchase necessary.
Void where prohibited. Click for official rules. Drawing July 24th, 2018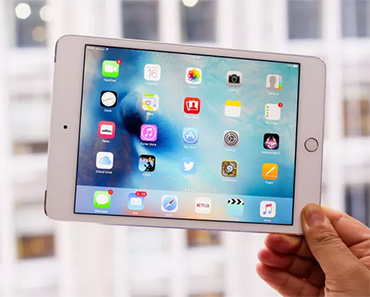 Enter For A Chance To Win An Apple iPad Mini 4. No purchase necessary.
Click for official rules. Drawing July 27th, 2018