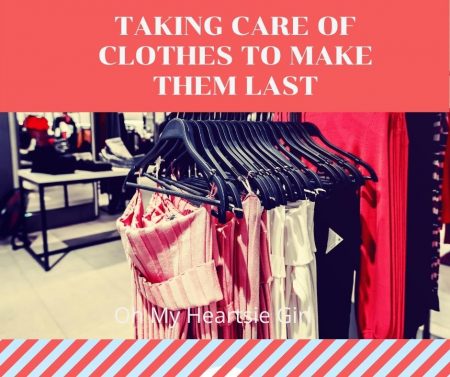 No matter who you are, where you are, and what you do for a living, chances are that you are expected to be fully clothed when you walk around out in the world. That is, most people would agree, a pretty good thing — some things are best kept private! But while getting dressed is so normal that it verges on unconscious for most of us, this obvious ritual is costing us a lot.
Clothes and your budget
Americans spend a lot on clothes. The average family spends $1,700 on clothes annually, and yet we don't wear most of the clothes that we find in our own closets — probably because we shop so irrationally.
Of course, this isn't happening solely because we all have to wear clothes. People have been wearing clothes for an awful long time, yet our ancestors didn't find themselves in H&M every other week buying new tops. The difference may be our throwaway society, experts say: we're conditioned to buy cheap things and toss them when they wear out, rather than "buying it for life."
We could save money by making our clothes last longer. Here's how to do that.
Buying for keeps
Making your clothes last starts with the clothes themselves. If you buy cheap goods at "fast fashion" shops, then you shouldn't be particularly surprised when they wear out fast. Such things are made cheaply (and, in an unfortunately large number of cases, under deplorable conditions). Instead, look for retailers that offer higher-quality products. That's not necessarily the same thing as looking for pricey clothes, say the experts at Saved by the Dress — affordable online boutiques and other specialty shops can help you here. Good clothes should be well-made and stylish, but they don't have to be overpriced.
For really tough clothes, consider looking to stores that offer long-lasting guarantees and forgiving return policies. Such shops are signaling that they are ready to stand behind their products, which they clearly expect to last.
Washers, dryers, and keeping clothes longer
Our clothes go through a lot when we wear them, but that's not the only time that they suffer. Washing and drying clothes can be tough on them, too.
Learn how to wash your clothes properly. Using cold water can help limit shrinking in cotton clothes, and drying on lower heat (or air-drying clothes instead of putting them in the dryer at all) can do the same. Your clothes have codes on their tags, too, which will tell you how to wash them properly if you learn how to read the weird hieroglyphics.
High-end washers and dryers will give you more options for protecting your clothes with gentle but effective washing and drying. And keeping your washer and dryer maintained can be key, too, says one expert in appliance repair in Oahu. It can also make your machines more efficient and more reliable, saving your money on energy bills and potential future repair costs.
Mending and patching
Learning how to mend or patch your clothes can help, too. Patching has become something of a lost art, but it can extend the life of your pants and other garments. Learn how to do a clean job of adding a subtle patch, and you'll find that you can make things nearly as good as new. If you're unsure of your own skills, speak to seamstresses and tailors about having them do the job for you.
Not every single piece of clothing is worth saving, of course. But if you are a bit more conscious about how you shop for clothes, wash clothes, and treat salvageable garments, then you may find you can save a lot of money by making your clothes last.
[…]
How to Build an Active Lifestyle Capsule Wardrobe
This post may contain automatically and manually added affiliate links, which means I might receive a small commission if you make a purchase using a link at no extra cost to you.