Australia is making major strides to legalize medical cannabis products. Ten years ago, it was really hard to buy CBD gummies in Australia. They were illegal for the most part, and even if you managed to get them delivered to your door, you were still liable to persecution.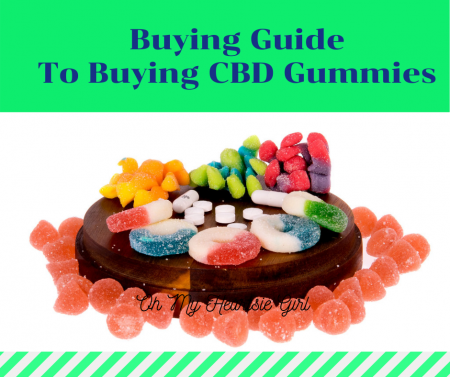 Nowadays, everything is much easier. The process of legalization is starting to take roots, and a few years from now, we can expect that every part of Australia will legalize CBD gummies and other medical marijuana substances.
However, that doesn't mean that the Australia CBD market is perfect. There are still a lot of regulatory and legal issues that need to be resolved. This can be really problematic for customers, given that the majority of potential buyers have very limited knowledge of the substance.
In this article, we will talk more about CBD gummies, their benefits, and a few things you need to consider when making a purchase!
What is CBD? 
            CBD stands for cannabidiol. It is one of the numerous ingredients that are present in cannabis and hemp. In fact, there are more than 100 different substances within them. This includes various cannabinoids and terpenes.
Cannabidiol is perhaps the most potential cannabinoid that we know of. The other one is THC or tetrahydrocannabinol. While cannabidiol has various beneficial properties, THC is often labeled as a harmful substance. To be clear, this is the part of marijuana that gets you high. Because of that, many patients prefer avoiding medical cannabis altogether.
As something that would jeopardize their sales, medical cannabis companies found a way to create CBD gummies and other products without THC. This is why we now have 3 different groups of medical cannabis products:
Full-spectrum CBD gummies (products that have the same substances as hemp or cannabis)
Broad-spectrum CBD gummies (products that have the same substances as hemp, but without THC)
Isolates (products that have only one specific cannabinoid)
Every once in awhile, cannabis companies invent a new product. Nowadays, you can choose between items such as CBD topicals, CBD tinctures, gummies, pet treats, etc. While all of them are very similar in the way they work, they rely on different administration methods.
Why are CBD gummies so popular in Australia?
            No matter which CBD product you buy, you cannot go wrong. They are basically the same in terms of their impact. The main differences are the ingestion method, during effect, and packaging.
CBD gummies are really cool because you can carry them anywhere. They are no different from the regular gummies, and you can easily conceal the fact that you're using medical marijuana. This can be crucial for people who have long work hours but strict company policies.
CBD gummies are edibles that need some time to kick in. However, they also remain in your body for a longer time. In other words, after taking a gummy, you won't have to make another one for a while. People in Australia love CBD gummies because they come in various flavors, and they are not a hassle.
What are the benefits and drawbacks of CBD gummies? 
            There are lots of reasons why you should give CBD a chance. You can use it to treat conditions such as anxiety, insomnia, various muscle spasms, certain degenerative conditions, inflammations, chronic and acute pain, etc.
The biggest issue with CBD gummies and other cannabidiol products is that we still have limited knowledge regarding their benefits and drawbacks. Most of the claims are based on user experience, which is why some countries are still tentative when it comes to medical cannabis legalization.
In terms of drawbacks, you shouldn't expect too many issues with CBD gummies. They can make you drowsy, they might impact on your appetite and cause a few minor metabolic changes. However, they are not as volatile as some people may think.
If CBD gummies are made from cannabis instead of hemp, there is a good chance they will have high THC content. In other words, you can easily get high by using them. So, you can experience the same sensation like anyone else that is high on marijuana.
Generally speaking, these products are very safe especially when compared to certain volatile drugs.
Author's bio: Nikolay Stoyanov is the founder of CBD advertising company with over 5 years of experience of working with CBD brands worldwide. His agency provides SEO and content marketing services