Image Source: Unsplash.com
Once your baby starts crawling, there is no stopping them from exploring now. During this time, it is very much advisable to strategically place baby gates along the house to make the adventures of your baby safer. Though it may not seem like it, there are plenty of potential dangers for your little one, like stairs or fireplaces. Many parents with pets also prefer getting baby gates to be on the safer side.
Baby safety gates are usually meant for children between 6 months and two years. Eventually, your child will learn how to open the gate or even climb over it. At this point, the need for a baby safety gate becomes obsolete. Thus, invest in a baby gate that is economical, safe, and durable.
It gets a little confusing when it comes to choosing the correct baby gate for your toddler's safety. Since there are so many types of gates for different settings, knowing which one suits your home setting well is very important. In this article, we will have a look at the specifics of buying a baby safety gate, and we will list the best freestanding baby gate selection by Modernbabyadvice.
Types of Baby Gates
There is a large variety of baby gates that are custom designed for many different houses and locations of the house. It can be a nice safety addition to your kids' room. The three most popular types are:
Hardware-mounted gate
These gates are screwed or bolted to the framing of your house's door. These are fixed near the stairs either inside or outside, to prevent your baby from falling.
Freestanding gate
These gates are more flexible and are not fixed to anything. They are used in large areas to confine babies in a specific location of the house. Many parents prefer these kinds of gates to prevent the babies from running around the house and hurting themselves, and sometimes to keep pets away from them. These gates are mobile and can be easily moved around the house to any location.
Pressure fitting gate
These gates are very agile and come in handy when you want a tight-fitting door that keeps your toddler safe. These gates are fixed with pressure on walls and other locations of the house and can be easily attached and detached. They are a combination of freestanding gates and hardware-mounted gates, in a way.

Image source: Burst.Shopify.com
Hardware-mounted gates are permanently wall fixed. These types of gates are more secure. They are mostly used on top of stairs or at doorways. However, you would need to drill them into your door frames or walls to fix them, and these will be fixed permanently.
On the other hand, freestanding and pressure-mounted gates are more free and mobile. These kinds of gates expand outwards until they are wedged between two pathways or two firm walls. These types of gates are used in apartments and single-storied homes. These are moveable and can be placed anywhere in the house. Another benefit of these kinds of gates is that they do not cause damage to the walls or door frames.
Opening and Closing Mechanisms
Baby gates come with different opening and closing mechanisms. You would want to choose something that is difficult for your toddler to open, while still being easy for you. This may sound a little weird, but many of the baby gates have frustrating mechanisms that end up complicating their opening and closing.
The three main types of opening and closing mechanisms are:
Lift-off: These are the most secure opening and closing mechanisms for baby gates. They are mainly found in hardware-mounted gates and are extremely safe. Most of the time, adults also have a hard time opening and closing them, so they just resort to climbing over the damn thing.
Roll out: This option is used for freestanding, and pressure mounted gates. They are not as secure as the lift-off gates but are secure enough for your toddler's safety. These are widely used for fabric gates and can be easily opened and closed with one hand.
Swing open: Safety gates with this mechanism require you to squeeze the clutch on top of the gate together and then lift a safety lever. This might be a little less safe because toddlers are smarter than we think; they usually figure out the squeezing portion after a while.
These might also be a little tricky to open if you try it with one hand, so make sure both of your hands are free while passing through.
Bottom Line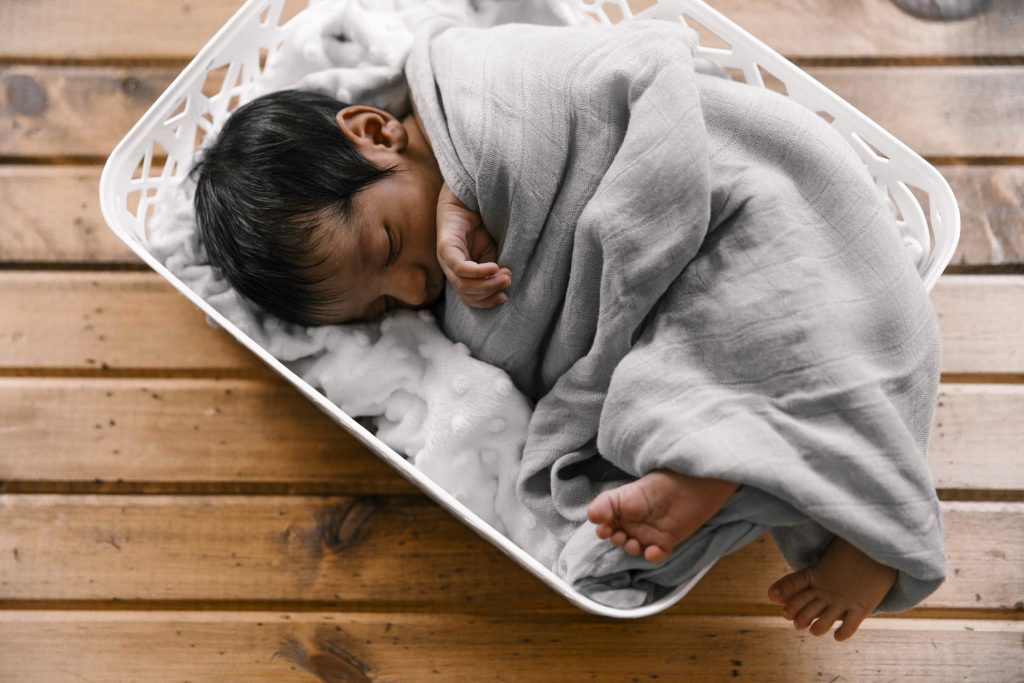 Image source: Burst.Shopify.com
There are plenty of safety barriers that you would need to keep your baby safe. But in the end, it all comes down to different risk factors that might potentially hurt your baby. On the other hand, you also have to consider how unthinkably enthusiastic your baby is.
Statistics show that for all the falls a toddler endures, 70% of the time, it is at home and from staircases and unattended areas. Make sure your house is baby-proofed properly before investing in a good safety gate. At the end of the day, it is all about the safety of your little one.
[…]
4 Tips In What You Should Consider When Buying a Baby Stroller
The Benefits of Rocking Chairs for Kids
 5 Easy Home DIY Projects for Expectant Mothers
12 Hacks to Help Your Baby Sleep at Night 
This post may contain affiliate links and I might receive compensation if you make a purchase after clicking on a link.