Have you heard of or experienced a bunion others might ask what is a bunion.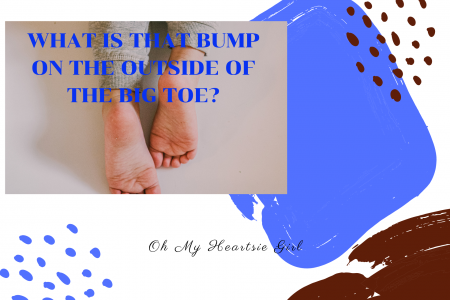 So if you have a bunion, you might wonder, now what do I do?  First lets figure out how this happens.
A bunion can be very painful as it creates a bony bump which develops on the inside of the foot at the big toe joint.  They don't just happen overnight, they develop slowly over time.  And if you have one, you know what I mean when I say, they can be very painful, redness can occur. It is an abnormality of the foot's bone's in the feet.

Bunions can occur from wearing the wrong shoes over a long period of time, which will lead to a misalignment of the foot. At that point, the bunion has to be corrected with surgery. Fortunately, bunions can be diagnosed with a simple x-ray or visual inspection.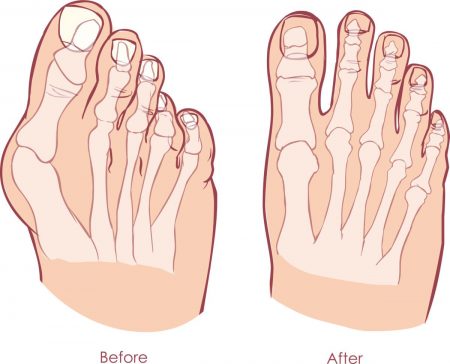 So, if you have a bunion, you might wonder, now what do I do? Let's take a look at some options here:
Treatment
You can start to address symptoms by changing shoes, padding and shielding, to protect the sides of your feet.  For home treatment you can try using OTC meds like acetaminophen or non-steroidal anti-inflammatory drugs. If symptoms persist then consulting a orthopedic surgeon or a podiatrist surgeon may be necessary.
Orthotics
You might even try orthotics like splints or toe spacers that are a conservative measure to elevate discomfort. You can even find these in commercial stores. And there are specialty orthotics that can be molded to fit your foot that are custom made and considered a prescription.
Bunion Surgery
Today, there are many kinds of surgeries for bunions. Depending on the type of bunion you have, you may be a candidate for a bunionectomy. In simple terms, a bunionectomy is a procedure where the surgeon removes the bunion completely and realigns the foot.
There are 2 main bunion surgery:
Open-Foot and Minimally Invasive Bunionectomy
Traditional, open-foot bunion surgery is often painful and inconvenient. Individuals who undergo traditional bunion surgery may require several months to fully recover. What's more, they may experience scarring on the foot or limited mobility for a sustained period as well.
On the other hand, minimally invasive bunion surgery is quick, painless, and has a significantly shorter recovery time than traditional foot surgery. Bunions will only get worse over time, so consider a minimally invasive procedure to correct this issue.
[….]
Save Money With A Home Pedicure
This post may contain affiliate links and I might receive
compensation if you make a purchase after clicking on a link.