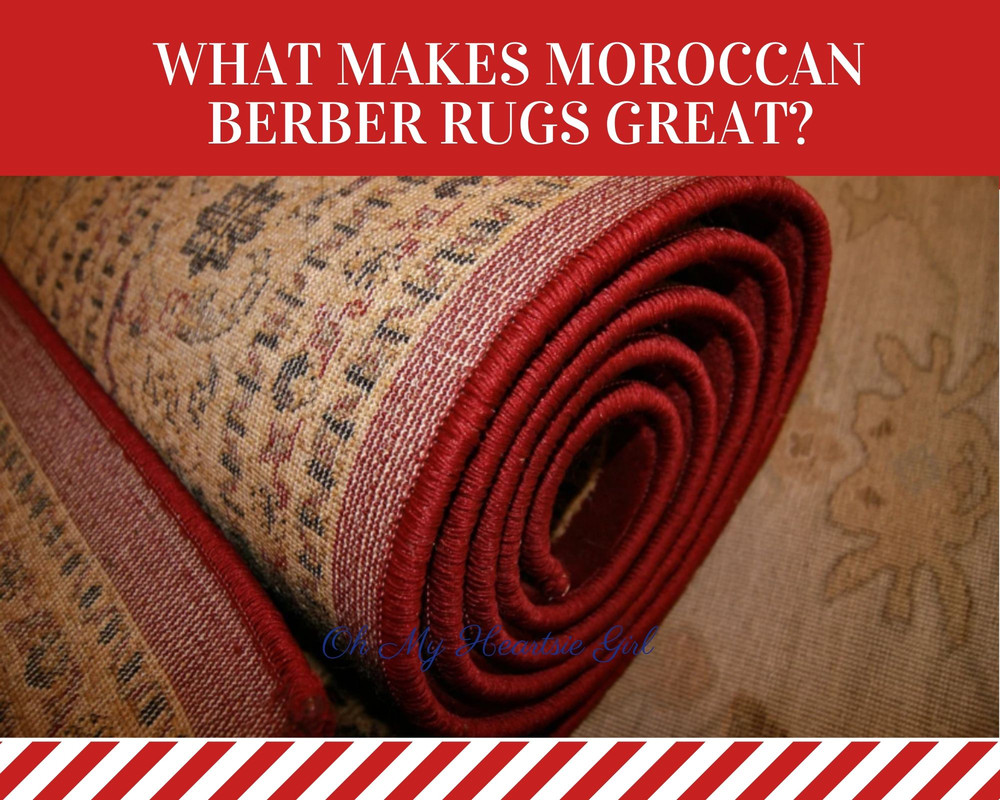 Have you heard about a Moroccan Berger Rug but are feeling unsure of exactly what they are? It can feel a little overwhelming. There are so many different types of rugs out there and adding a Creative Journey Moroccan Berber Rug collection can feel a bit overwhelming. These 8 tips will help you explain why a Moroccan Berger Rug is wonderful and why it should be in your home. 
It adds a burst of color to your home
Are you looking for a sudden burst of color? A Moroccan Berber rug is able to do that. Whether you are looking to add color because your room needs some more bright colors or you love bright colors and want to continue that trend throughout the room, this type of rug is great for that. Sometimes you can feel as though something is just off in a room. It is clean. Everything is put away. But if this room was at one of your friend's houses it would look different. What would be different? Chances are that they would have a Moroccan Berger rug inside of it to tie all of the colors together. 

It ties in different colors
As we were saying, it can tie in different colors. For example, if your walls are white but then you have accent colors of green and silver, you can add a rug with green in it to tie the room and the color of green altogether. 
It fills in empty spaces
Do you have a spot in a room that looks a bit empty? Perhaps it looks like you have not finished decorating. Most people are unsure of what to put in the empty spot and feel unsure how to make it look better. They either end up adding something that they don't need which ends up making it look a lot more cluttered or they end up leaving it empty which adds an empty space. Regardless of your reasoning, a Moroccan Berger rug can be the perfect addition so that any empty spaces you have throughout your home are filled and don't have an unfinished look to them. You also won't add any clutter either! 
It adds a specific area of the world to your home
Have you traveled a lot? Perhaps you simply like the look of the different themes around your house in different areas of the world. A Moroccan Berger rug is perfect for that. They add wonderful conversation and then when someone wants to know exactly where you got it you can explain it is a Moroccan rug. It allows you to show off other areas of your home or have different rooms throughout your home that have different themes. 
It looks completely unique
When you walk into different stores you may end up walking into a friend or family member's house and they have the exact same one. Of course, that's not the end of the world, but you want yours to stand out apart from others and that is what a Moroccan Berger rug can do for you. It will stand out so that your home looks unique but beautiful all at the same time. How great is that? Don't be afraid to stand out, especially when friends and family that come over are impressed by it! 
It can be used in any room
It can be used in any room that you want! A Moroccan rug is versatile. That means that you can have multiple throughout your home and even throughout your room if you want to. Look at the other benefits and if that looks like you may want more, you can shop for even more! 
They are still a rug
Although they are unique and will do amazing things, they are still a rug at the end of the day and will provide all of the same amazing qualities and amenities that a rug would do. They are just different and even better than a traditional rug. For all of the typical reasons why people want to add a rug to their home, they are able to. Adding a Moroccan Berber rug makes it even more unique and even better. 
It feels good on your feet
The final tip we have is that it will feel so much better with a Moroccan Berger rug under your feet. Some rugs feel terrible on your feet. When you don't have a rub under your bare feet in the winter, it can be hard on your feet for many reasons. Firstly because it is cold out and you start to get cold from the flooring. The other reason is that walking on hardwood floors all day every day can cause your feet to be in pain by the end of the day. Having a Moroccan Berger rug under them, especially places that you will be sitting so your feet will just naturally be on the ground the entire time will mean that these things don't happen. On top of that, if you already have carpet, don't feel as though a Moroccan Berger rug won't be wonderful too on the carpet. This will help your feet and will still have a beautiful effect as with hardwood or another flooring too. 
There are so many different types of rugs out there it can be hard to know what to choose. Luckily, when you are choosing between different types of Moroccan rugs, there is no bad choice. These 7 reasons are why a Moroccan Berber rug is a wonderful purchase that you can end up having in your home for years to come!
[…]
7 Tips And Tricks To Keep Your Carpet Clean Like The Professionals
How to Appreciate Red Wine – Practical Tips To Appreciate a Good Wine
Improve The Interior Of Your Property By Installing New Flooring
This post may contain affiliate links and I might receive compensation if you make a purchase after clicking on a link.