The wardrobe is an essential part of every home. However, when you're a true fashionista or if you have a big family, you'll need a slightly more spacious wardrobe than average. When that happens, you'll need to start thinking about the ideal wardrobe design and all the elements that it needs to feature. If you're at that point, you've come to the right place. We have a few tips that will help you create a flawless wardrobe design for your home.
Make room for hangers
Source Pixesl
Hangers are a saving grace for all those fashion pieces that tend to wrinkle after you touch them. Long dresses, formal gowns and blazers are just some of the clothes that belong on a hanger. So, plan for plenty of space where you'll instal hanging rods for all those hangers to fit comfortably. Take precise measurements before you start building to be 100% sure everything can fit where you envisioned it. Invest in sturdy materials that can withstand wear and tear, such as wood. Don't enclose the hanger part with a glass door if you have small children running around, to be on the safe side.
Include enough drawers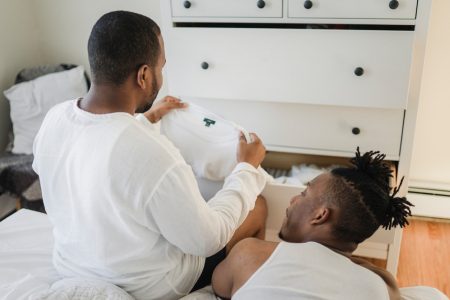 Source Pixels
While hangers are perfect for longer clothing items, drawers are ideal for sweaters, scarves, lingerie and jewellery that needs to be neatly folded and sorted. Therefore, leave room for the drawer section next to the hangers. You can place some drawers underneath the hanger section where you will be hanging trousers or blazers and don't need the floor to top height. Mix the drawer sizes and make enough space for chunkier items, while you can save space with smaller drawers for lingerie and jewellery. Flat lay drawers will look nice and be perfect for ties, scarves and accessories such as jewellery.
Consider open shelving for footwear
Source Pixels
Footwear is best displayed on shelves. That's why you'll need open shelving in your wardrobe too. Store everything from sandals to pumps, sneakers, boots and even accessories such as hats on shelving. Everything that can't go on a hanger or lay in a drawer can find its place on open shelving. If you have a vision but don't know how to make it work in your home, hire professionals who make the best custom-built wardrobes in Sydney to transform your clothes temple into the best-designed room in your home. You can even add smaller open shelves for cosmetic items, such as makeup, perfumes, and other pieces that you use daily. If the wardrobe space is big enough, you can consider designing a powder room inside it and have your street style prep area all in one.
Think about natural light
Source Pixels
Trying on outfits can be tedious and overwhelming if you don't have enough natural light to rely on when inside. The last thing you need is your clothing items to clash because the lighting wasn't giving out the right hue of your blazer. If you're building a wardrobe from scratch, consider installing a bigger window in the area. The more natural light, the better the result after you've done your makeup. That's especially important for day makeup when you want to look as natural as possible.
Add trendy flooring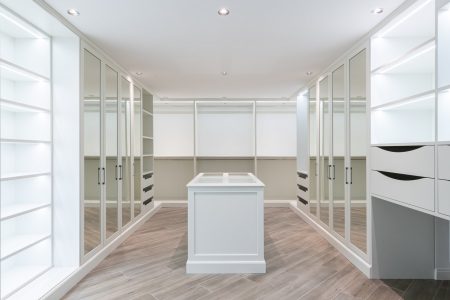 Source Pixels
Once the building is done, you'll want to create a sanctuary in your wardrobe to enjoy trying on various outfits and getting ready for work or a night in the town. Make the area comfortable and inviting by choosing the right flooring. Cushiony area rugs will be an excellent choice to go over ceramic tiles. You'll want flooring that's easy to maintain and that looks stylish enough too. Glossy marble floor tiles will add a dose of luxury while allowing you to keep them clean easily.
Think about sofas, islands and loungers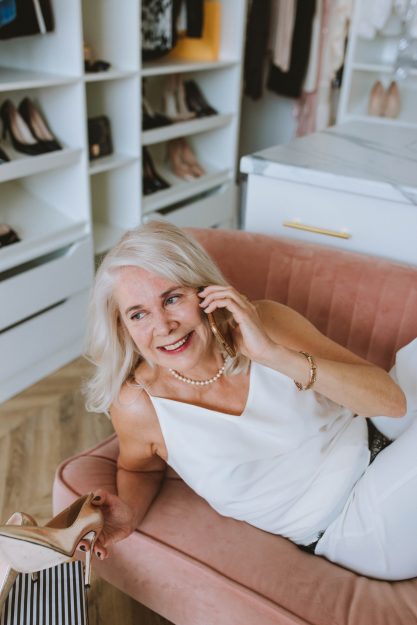 Source Pixels
Have you already created a vision board on Pinterest for your dream wardrobe? Does it have a lounger next to the island? We bet it does. If the wardrobe is spacious enough, Australian designers suggest you feel free to spruce it up with comfy furniture. After all, you can make it a perfect lounge area for you and your friends or spend time working there. Nobody said that the wardrobe has only one purpose.
Final thoughts
Designing a wardrobe will take some time and effort, but with the right experts, you will be able to build a dream wardrobe where you'll enjoy getting dressed for every occasion. Make sure you have enough space for every element and trust wardrobe builders to do the best job.
This post may contain affiliate links and I might receive compensation if you make a purchase after clicking on a link.

[…]
Know The Benefits Of Customized Wardrobes For Your Home
Sophia