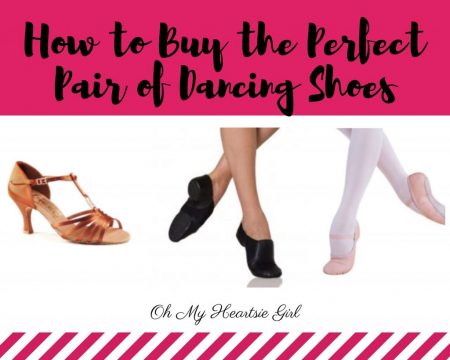 You've finally found the time to sign up for ballroom dancing lessons, and you're excited to learn how to cha cha cha, salsa, swing, rumba, and boogie. Now, you're on a quest to find the perfect dancing shoes that shall keep you company for all your lessons. Your beautiful feet will bear the brunt of the work and carry your weight, so it is critical to buy the right dance shoes. Consider the tips below to help you find the one you want and need:
Look Out for These Qualities
Good dancing shoes are lightweight and flexible. Above all else, they have a bit more cushion within the sole for added comfort and support. Unlike other shoes, they give you the freedom to shimmy around; at the same time, they somehow lock your heel in place to keep you stable. They are usually made of real leather or suede, even the soles. The reason for the latter is to get a good grip on the dance floor. This traction allows you to pivot without slipping or hurting your knees.
Find a Good Fit
Your dance shoes must fit like a glove. It should fit perfectly with no extra room for any wiggle and jiggle. Remember that these shoes will stretch a little when you start dancing. The proper fit is critical because it allows your feet to have a better connection with the dance floor. This connection means you can control your movements better. You can twirl, glide, and balance with ease because you reduce any chance of slips and falls.
Figure Out the Size
In general, dancing shoes are the same size as your regular street shoes. Just remember to go down 1/2 size with narrow feet and go 1/2 up with wider feet. The key is to have them snug like a glove but not painful and cutting off your circulation. If you're unsure, it is best to seek the help of a pro in a foot store because they have the proper measuring tools.
Choose the Kind of Style
For gents, suede or leather shoes with a low heel is the most ideal for ballroom dancing. As for ladies, several options make choosing a bit confusing. There's an open toe or closed toe heel with straps. Most prefer the open toe because you can move your toes yet still have that clean leg look with the elegant strap details. You can choose from a traditional ankle strap, a sexy t-strap, an X-strap, or a double X-strap.
The heel sizes also vary as low as half an inch to as high as four inches. However, the most common heel size is between 2 to 3 inches. It gives a more shapely leg without being too high. It needs to have some height to distribute your weight to the ball of your feet. That's where it should be when you dance. Typically, dancing shoes have heels that are skinny in the center, but it flares out at the bottom. The reason for this is more stability when compared to a straight stiletto.
Bottom Line
You are now spoilt for choice because there are many options online and in brick-and-mortar stores when it comes to dancing shoes. Take your time choosing the right one. Invest in a great pair of dance shoes because it makes a world of difference when you're twirling on the dance floor. Another essential reminder: these are called dance shoes for a reason. Please keep them in their shoe bag and wear them when you get to dance class only. This practice helps with their longevity so that you can keep your fave pair with you for a long time.
[…]
Are Expensive Shoes Worth It?
Occasions for Dancing
Active Agility – The 5 Pillars To Remaining Strong And Flexible For Life
This post may contain affiliate links and I might receive compensation if you make a purchase after clicking on a link.
This post may contain automatically and manually added affiliate links,
which means I might receive a small commission if you make a purchase using a link at no extra cost to you.