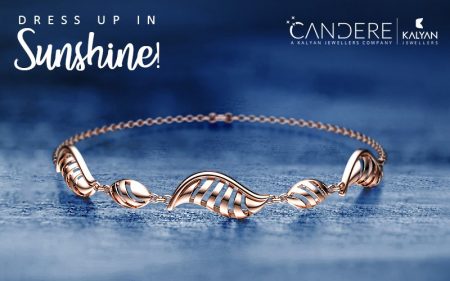 Throughout my life when wearing jewelry one of my favorites was to choose several bangles to wear. Wrist jewelry adds a certain amount of poise and style to one's appearance. Bangles are the most playful yet amazing jewelry that women can add to her look. It adds so much style and grace to women's appearance that everyone includes bangles and bracelets in her stash. 
Bangles and bracelets are more or less the same. However, one important difference is in terms of size. Bangles are usually loose and let your wrist breathe easy. Whereas bracelets usually stick to your wrist. However, there are exceptions in both. Cuff bangles sit tightly on your wrist whereas some bracelets have a flexible design and hang loosely from the wrist, my favorite is loose and moving.
Diamond Bracelets
There are two broad categories of diamond bracelets – flexible and stiff. The flexible diamond bracelets are the more famous ones. You can either go for a small design on a flexible chain on your wrist or a diamond-studded bracelet. They look quite stylish and goes wonderfully with formal and office wear.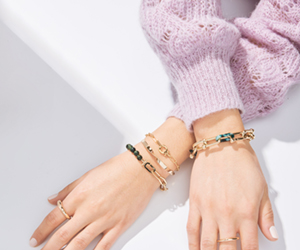 The stiff bracelets can be referred to as kadas. Meaning: Indian for hand ornament). You can either go for a small design, an eternity design or half kada. The minimally designed ones are perfect to accessorize you for formal events like the annual office party, client meetings, etc. On the other hand, eternity designs are exclusively for occasions when you need to look your sartorial best like a friend's wedding, engagement, etc.
Diamond Bangles
Diamond bangles are a starry affair. Unlike gold bangles which are often worn in a stash, diamond bangles are worn singly. Diamond bangles complement western wear just like gold bangles complement ethnic wear. However, you can always wear statement wrist jewelry for an occasion where you need to dress up classy.
Diamond bangles can be a costly affair. That's why women prefer to choose Miracle Plate designs for diamond bangles. Miracle Plates are shiny white gold plates with a hole in the middle to hold the diamond. These white plates compensate for the diamond size and drop the budget of the bangle considerably without affecting the shine of the jewelry.
If you are not much of a wrist jewelry person and want to go ahead and experiment, get a statement piece that you can wear with ethnic as well as formal wear. For formal events wear your bracelet/bangle on one hand and keep the other one bare. However, for informal events, you can go ahead and wear them on both your wrists as the occasion calls for dressing up. You can also stack up a bunch of bangles or bracelets and wear them on the go. Just keep in mind that all the jewelry in the stack is made of the same metal i.e. if you like gold, then stick to gold otherwise stick to silver altogether.
Diamond bangles and diamond bracelets make a gorgeous jewelry option that women would love to adorn themselves in. It goes without saying that they make a remarkable gift. You can also gift your better half a classic diamond bracelet or bangle on your anniversary instead of the conventional ring.
Related:
Jewelry choosing and wearing tips that will help you stand out!
This post may contain automatically and manually added affiliate links, which means I might receive a small commission if you make a purchase using a link at no extra cost to you.