An excellent weight loss plan will strike a good balance between an active lifestyle and a healthy diet. This may sound simple theoretically. However, many people fail to adhere to it in their weight loss journey. When you commit yourself to losing weight, you must ensure that you choose the right program. Here are five characteristics that every healthy weight loss program must have.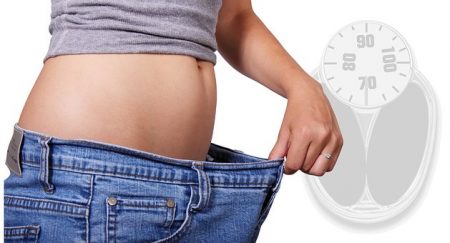 Created by professionals
A good program should encourage you to consult your healthcare provider or physician before starting. This is especially important for individuals who suffer from chronic illnesses. The program should also be offered by professionals such as an exercise specialist, registered dietitian, or qualified expert in behavior change. This is a guarantee that the exercise adheres to all set rules and regulations and is safe. You do not want a program that misrepresents sales individuals as counselors.
Proper nutrition
Healthy eating has no shortcuts. Therefore, you should go for weight loss programs that urge you to eat healthy meals instead of advocating for single food items. Most people believe that they are okay if they consume foods that increase protein or fiber intake only. However, healthy weight loss involves a well-balanced diet from all food groups. Avoid programs that encourage food deprivation or starving as they will crush your body system in the end.
A program that suits your lifestyle
Losing weight healthily will not affect your lifestyle in a significant way. For you to pick a healthy weight loss program, you should assess your current lifestyle first. A good program will allow you to live the way you want without compromising your life or health. If you are a busy individual who is always on the go, then you need a program that will not require 24/7 of your time. Check out DadQuarters.com for reviews of the best weight loss programs.
Workout program
A great weight loss program will include a regular exercise regimen. Being active is a necessary requirement if you want to lose weight in a healthy manner. It is important that you engage in a gradual exercise program and increase its intensity over time. This is especially important if you were not an active person initially. A workout program is an excellent way of enhancing your self-esteem and mood in the long run.
Personalized and long-term
In your weight loss journey, you need to shed off extra kilos and keep them off for good. This is why a good weight loss program will help you evaluate whether you are ready to make long-term changes that are necessary to maintain permanent weight loss. Great programs will enable you to choose activities and foods that suit your lifestyle. It should be one that you can comfortably live with for the rest of your life.
Choosing a good diet program is crucial for individuals who want permanent solutions for their weight loss. Physical activity and a moderate balanced diet may take time to give desired results; however, it will keep you healthier and trimmer in the long run. You should always keep in mind that a good weight loss program will do more than just help you lose weight. It should be the foundation for starting a healthy lifestyle that will keep you fit, healthy and feeling great for many years.
Read more tips on weight loss and proper dieting:
Weight Loss Tips – Straight from the Top Nutritionists
5 Vital Commitments for Enhancing Stamina and Fitness
Weight Loss Tips – Straight from the Top Nutritionists