Proposing is undoubtedly one of the biggest moments in anyone's life. It's exciting, memorable, and downright terrifying. Not to mention all that pressure to get it absolutely right. To take a little stress of the entire occasion, here are some tips and ideas on how to make your proposal perfect.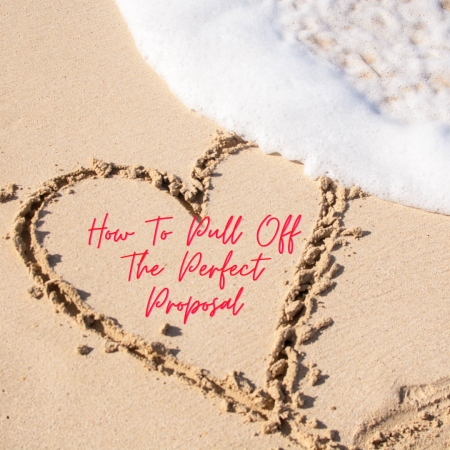 Asking Permission
While it may seem old-fashioned, you should know whether or not your future in-laws would like it if you asked their permission before proposing. Rather err on the side of caution if you're not sure and ask the parents before the proposal. If your future fiancée's parents are no longer around, you could always ask someone who she looks to as a parental figure.
Make it Meaningful
Make sure you know enough about your spouse-to-be to create a meaningful experience. You're not going to want to propose in a vineyard if she's sober or on a roller coaster if she's terrified of heights. Think about what your bride-to-be likes and dislikes and then use that to surprise her.
The Ring
Do you want to buy the engagement ring before or after you propose? While it may seem a little odd not to have ring to present, it's okay if you'd prefer to shop for it together. It's an exciting part of the engagement process either way. Also, decide if you want to purchase a ready-made ring of individually designed handmade diamond jewellery.
The Timing
Take note of your timing. You don't want to pop the question when your partner is overwhelmed or stressed.
Set the Tone
Set a romantic tone for your proposal. If you've had an argument that day or something cropped up, you may want to postpone popping the question until you're both relaxed.
Don't Be Silly!
Don't try and do something silly, like tying the ring to a fishing line. But, do try and keep things light and fun. If you do want to do something a little silly, be sure your partner has a great sense of humor.
Keep Things Simple
Keep the proposal as simple as you can. The more complicated the occasion, the more chances for things to go wrong.
Know Where the Ring Is
While some people like to hide the engagement ring, make sure you remember where you've placed it. You may want to purchase insurance before you take it out of the store or have it delivered, just to be safe.
Keep It Private
It's better to keep your proposal private. Proposing in front of future in-laws or at a crowded sports stadium sure is exciting in the movies, but in reality, it's better to create a very special and memorable moment just for the two of you.
A Few Things to Remember
Even the most well thought-out and planned proposals can backfire. Be prepared for things to fall apart and don't be too hard on yourself.
Focus on the moment more than the engagement ring and external aspects around the proposal.
Try not to give your plans away by letting your nerves show.
That's it. Now, create your plan, find the perfect location, and decide what you want to say to the love of your life.
Related:
How to Plan a Perfect Marriage Proposal?
This post may contain affiliate links, which means I might receive a small commission if you make a purchase using a link.