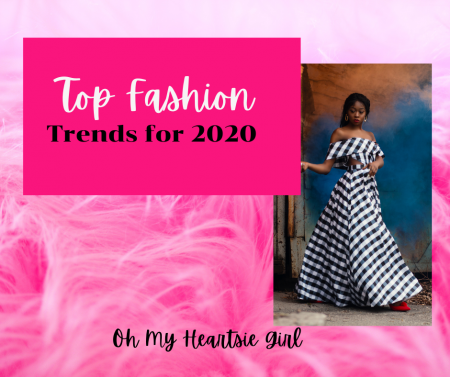 The year 2020 promises a lot of good tidings in many sectors, fashion being one of them. Designers who have been working tirelessly for the last decade are gearing up to showcasing some of the best and to some extent outrageous designs that the world is yet to see. You can sample some of these outfits here, on the Outfit Finder fashion review. On this site, you will find all manner of outfits' reviews ranging from women, children to men's designs. To make things easier for you, here are some of the top 2020 fashion trends that might catch your interest. 
Shoes over pants
Pulling this look will surely have you turning people's heads on the street. This trend involves having your heels with straps wrap around your jeans, slacks or cigarette pants just above your ankle. If you pull it off correctly, it is a classy look that you can do for both casual and official meetings, depending on what you wear above. You have to get these straps right and the matching outfits otherwise you will end up looking like a Chinese monk, from a Shaolin temple. Not that they look bad anyway.
Lady dresses and chunky boots
Women have realized the need to wear boots, and are doing so in style. Unlike men who wear these rugged shoes when venturing on rough terrains, women are pulling amazing looks right on the streets. Along with some fancy dresses of bold patterns or just your normal block, you can then finish the look with some jungle or army boots and have you going for any occasion. The boots look too heavy though. You can always find some custom-made ones that will not have you dragging your legs at the end of the day. 
Bucket like bags
A woman handbag is her best friend and companion. When it comes to these bags, you are sure to find all manner of sizes and designs, but you haven't seen anything like the bucket-style ones. Originally, Louis Vuitton designed such bags back in the 1930s to help keep wine and champagne fresh, but designers have turned these around and made them a classy women handbag. They are characterized by a long narrow body and a round shape. You can choose from a variety of designs to match your outfit. These bags can go with basically any outfit that you decide to wear making them quite versatile. They also have a lot of space in addition to being quite cute, so you won't have to worry about your stuff. 
1970 fitting suits and jeans
While the fashion space seems to be dominated by ladies' designs, men too haven't been left behind. Of late, there have been trends of men going back to the tight-fitting jeans and suits with colorful patterns and designs. With all the hullabaloo of fitness and healthy dominating the men's scenes, you are likely to see designs that suit the slim body desired by most people these days. If you are still carrying some fat in the wrong places, you better start hitting the gym or that morning run. 
Related:
A Guide to New York City Fashion Events
How to Wear Feminine and Fashionable Vintage Styles Like a Pro
This post may contain automatically and manually added affiliate links, which means I might receive a small commission if you make a purchase using a link at no extra cost to you.


50% Off dresslily clearance Zone
Summer is the best season to wear dress and be cool, besides, a fine dress will show you perfectly!