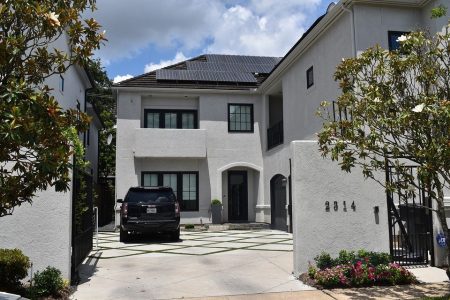 Image Source: Pixabay
Adding gates to your driveway can help give your home more character and improve its security. There are many options from which you can choose. You will want to select gates that match the exterior of your home and your fence to gain the maximum effect of them. Driveway gates are available in various materials and designs, so there is something to suit most tastes and budgets. If you are looking to have gates installed on your driveway, below are some of the available options that will help you decide which will be best for your home.
Set Yourself A Budget
One of the first things you will need to decide is how much you can afford to spend on your gates. The prices of gates can vary quite drastically, depending on what material they are made from and whether they are manual or electric gates. You must also decide on the budget for your project. If you wanted to install fencing, this will increase the overall cost as well. Once you have a budget set, you can then look at the various options you have available.
Manual Or Automatic Gates? 
You have to decide whether to install manual gates on your driveway or automatic ones. Manual gates are the cheaper option, and they can also look identical to automatic gates. However, you will need to get out of your vehicle to open and close them. Installing automatic gates may sometimes cost higher than manual ones, but they are much more convenient. At the push of a button, your gates can open and close. There's no need for you to fight the weather to open or close them. If you happen to live in the UK, many companies offer electric gates installation UK wide, so you can find a reputable company easily using the internet.
The Best Material For Your Gates
 There are various materials you can make gates out of, so you must consider which one you prefer. There are three primary materials used for driveway gates, which are as follows:
Wooden Gates – Wood is a popular material to use for gates as it is also one of the cheapest options. You will need to maintain your driveway gates regularly, involving treating the wood with a stain or weatherproofing substance to preserve them.
Iron Gates – You can also get driveway gates made from cast iron, which is an excellent way to add character to your home. These will also need to be treated every year or two by painting them and stopping them from rusting.
Aluminium Gates – Aluminium is also a popular material for driveway gates, and it lasts a long time with minimal maintenance. It is also a lightweight material, so you can use a less powerful motor if opting for automatic gates.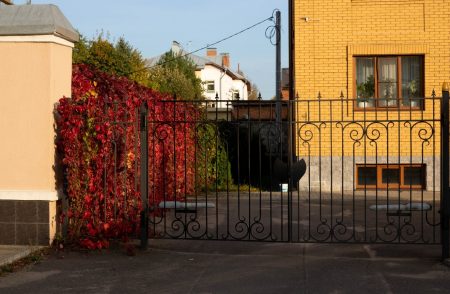 Image Source: YAYIMAGES
You will also need to think about the type of gate opening you want, as well as the material to use. There are three primary options available, and you can choose from sliding gates, swinging gates, or gantry gates for your driveway. Gantry gates are not common for a residential property so you may wish to choose between swinging or sliding gates. Once you have decided on this, you can then start your search for a reputable company to build and install your new driveway gates to your property.
Home Tips
Useful Tips For Junk Removal For Homeowners
This post may contain affiliate links and I might receive compensation
if you make a purchase after clicking on a link.