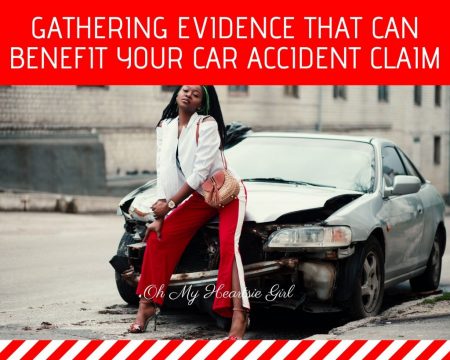 If you're trying to file a car accident lawsuit against the negligent party who caused your injuries, you'll need evidence to support your claim. Without evidence, the judge and jury won't know who's responsible for the accident. There are many types of evidence you can gather, and each one will answer specific questions about your wreck.
The goal is to gather enough evidence so you can connect the dots in your collision and paint a picture of how your wreck occurred, why it occurred, and who caused it. A Long Island car accident attorney can help you if you've never taken legal action before because they can gather the evidence for you and present it effectively. 
The Police Report
The police report from your car accident on Long Island should be easy to get. Because the police enter this report in the legal system, it can provide official details to the judge and jury, such as where the accident took place, what time it took place, and who was involved. The police report may also explain what damage occurred in the wreck and how the accident happened. 
Photographs and Video Footage
You can gather photographs and video footage from nearby traffic cameras, nearby storefronts, local news stations, social media, or from anyone else who may have recorded the accident in action. This media footage is helpful in showing what damage occurred in the accident and explaining how the accident happened.
If you can obtain video footage of your wreck, you may catch the negligent party in action as they hit you. 
Social Media Posts
Social media has become a new way to gather evidence in car accidents because so many people resort to the Internet to post about their lives. Without knowing it, the defendant in your case may admit fault for the accident on social media. For example, if a negligent driver was using social media while driving when they hit you, there may be a record of it online.
Witnesses may also use social media and post videos of the accident, photographs, or status updates explaining what they saw. You can use these written statements as testimonies in court to corroborate your story. 
Medical Records
Once you can prove negligence against the liable party in your collision, you must also prove that the at-fault party's negligence directly caused your injuries. For example, if the driver in your accident was speeding and hit you, you must show that the car accident caused your broken ribs. Your medical records are the key piece of evidence that will connect the final dots in your case.
When you see a doctor right after your car accident occurs, you can get medical documentation proving that the wreck caused your injuries. You can then use this documentation in court to obtain the settlement you deserve. 
Without evidence to support your case, you'll risk losing the money you need to recover quickly and move on with your life. Working with an experienced attorney can help you gather the right evidence to prove negligence and win your case.
[…]
A Brief Guide to Personal Injury Protection (PIP) Insurance
Ways Social Media Can Ruin Your Personal Injury Case
8 Tips To Do In Order To Protect Yourself Post Accident
This post may contain affiliate links and I might receive compensation if you make a purchase after clicking on a link.