Learn how to grow plants indoors with tips and guidelines. Growing one tomato plant outdoors would produce up to 10 pounds fresh tomatoes, but in small pots you can grow herbs for cooking, there is nothing better than fresh. 
 So, your last experience with indoor gardening concluded after trying to grow basil on the windowsill of your kitchen, which ended tragically for your plant?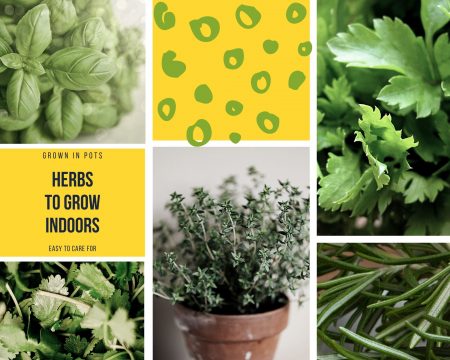 Don't feel frustrated, you can learn how to look after plants at home pretty easily if you follow several important guidelines and with some basic knowledge about indoor gardening.
Why bother starting an indoor garden in the first place?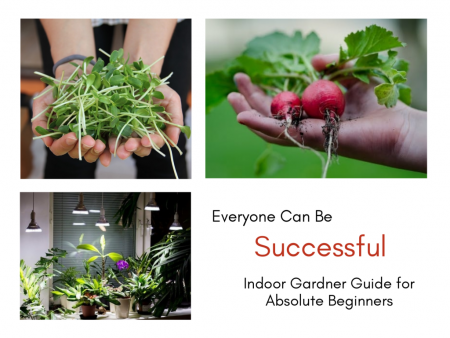 There are so many reasons for adding plants to your home décor. First and foremost, home plants will add beauty to your home and are actually pretty easy to grow and look after. They also keep the air indoors fresh, they give off oxygen at night, so this is a plus.
Also, you can grow your own clean and luscious and fresh herbs which you will take pride upon and can add to your meals. Trust, me you will feel great every time you add a few of those green basil leaves to your homemade pasta. This will also help you save money for buying herbs from the store too.
Speaking of which, remember last time you bought tomatoes and the price tag on them? By planting a single tomato plant in your home garden you can grow about 10 pounds of fruit per season. Imagine the savings you will be making if you plant more veggies at home.
What are the basic guidelines to follow in order to successfully start up your own indoor garden?
Here are the basic rules to follow if you want to successfully plant and grow your own herbs and plants indoors.
Choose suitable containers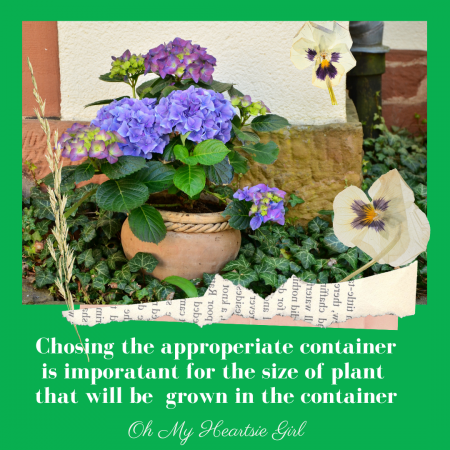 Remember that the size of the pot or another container you choose will affect the growth and size of your plant later on. Avoid using tiny pots for planting herbs and edible plants. The tight space will constrict the growth of the roots and thus will hinder the development of your plant.
As a rule of the thumb, choose a container which is at least 6 inches wide and 6 inches deep. In case you want to use your windowsill, you can choose a deeper but narrower container which fits the space you have allotted for your plants. Note about plain terracotta pots are porus and plant will need more watering, but a painted pot would be a better choice. You can even plant several different plants in a larger or longer container to add to the variety and save space.
Always make sure that the container of your choice has at least one drainage hole on the bottom. This will allow for the water to flow freely through the soil instead of getting stuck inside the pot, drenching the soil and possibly damaging and even killing the roots, in other words, drowning the roots.
In case you don't have a good spot in your house you can consider grow tents for your plants.
Rejuvenate soil in your indoor-outdoor containers for plants
In order to keep your indoor garden blooming and producing food year after year, remember to repot your plant every year. The reason is that most soil mixes are peat-based, and they tend to decompose and compress over time. This can cause problems with the proper drainage of the water, as well as the build-up of salts which can lead to less space for the plant to grow, slowing down of the growth, stress and even death of your home plants.
You can add some perlite to peat based bagged soils in order to improve the aeration necessary for the proper growth of the plants.
Also, remember to flush out the soil at least once a month. You can do that under the faucet or outdoors. By flushing the soil in the pot with water you will wash away any salts which have built up from the tap water deposits and the fertilizers. Note about water: If you live in a hard water area you might consider using a cheap bottle spring water, I've found the plants do better for me.
It is a good idea to insert wicks in the drainage holes of your pots which will help wick away any excess water and reduce the risk of the roots rotting. This can be something as simple as yarn.
If you are determined to do your best for your home garden, you may want to mix your own potting soil or rejuvenate old potting soil. You can use perlite, coconut coir, composted bark, pumice, peat, vermiculite or other additives like a time release amendment to improve the soil at home. Rejuvenating soil in pots will almost guarantee good results for your newly potted plants.  All amendments can be found at your garden center, if you need help just ask.
Ensure that your indoor garden gets sufficient light

Light is essential for the growth of plants, and edible plants, in particular, love a lot of light. So, choose a spot where your plants will get at least 12 hours of direct light if you want them to grow strong and healthy.
For places with limited light, you can choose some easy to grow plants which are not so pretentious about the lighting such as basil, mint, scallions or arugula. They will grow in limited lighting conditions pretty well.
If necessary, you can use grow lights to mimic the sun or another type of artificial lighting to ensure the light needed by your plants at home.
Water the indoor garden in moderation 
The most common mistake which novice home gardeners make is over-watering their plants.  More does not mean better when it comes to watering plants. In order to avoid making this rookie mistake get into the habit of checking how dry the soil in the pot is. Insert your finger in it at about an inch and a half and if the soil is soggy and drenched then abstain from watering the plant and if necessary try to drain out the excess water. In case the soil is dry, it is time to water the plants. After watering your garden, the soil should feel nice and damp.
On the other hand, pouring too little water in the pots and containers can also hinder the growth of your garden plants. Make sure you add enough water so that it starts seeping out of the drainage holes. Shallow watering can lead to shallow root development which results in the growth of smaller and weaker plants. If you have a deep sink or pot you can submerse your plant once a week, be sure to drain before placing back in its favorite spot.
There is no strict schedule or rule for watering the plants. Check the soil and also keep the season and weather conditions in mind as well. In the summer, when the sun is bright and hot, your plants will need more water, as it will evaporate much quicker than in the colder days and seasons.
The best time to water the plants in the summer season is before sunrise, or at least before noon when the sun is high. This will help prevent the water from evaporating too quickly and leaving the soil dry.
Choose the right plants for your indoor garden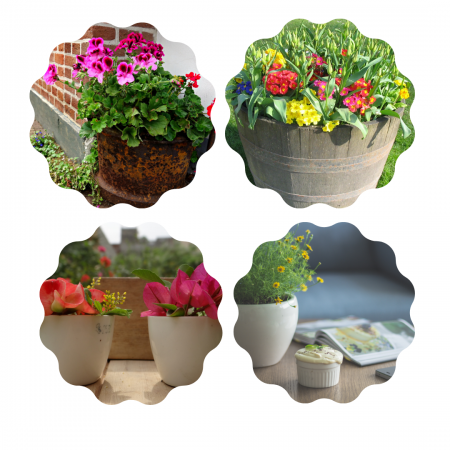 Best Plants to grow at home
Some of the best edible plants to grow at home are also the healthiest and tastiest ones and less expensive than purchasing those small packages of herbs. You can grow  garlic greens, scallions, microgreens, mushrooms, salad greens, tomatoes, chives, cilantro, ginger, and all kinds of aromatic herbs such as mint, basil or rosemary. 
Not only will you be saving money and producing the healthy and organic food you want to feed your family, but with a home garden you will find a hobby which grows pretty quickly on you, so pretty soon you will be enjoying watching your plants grow and picking the fruits of your labor to use in your cooking.
So, good luck with your indoor gardening, and remember that apart from light, water and nutrients, plants need a lot of love too, so give them your love and they will pay you back with fresh delicious fruits and veggies. And if you have a question I would be glad to help. 
This post may contain affiliates links and I might receive compensation if you make a purchase after clicking on a link.
Related:
Low Maintenance Yet Beautiful Gardens
What Makes a Good Garden?