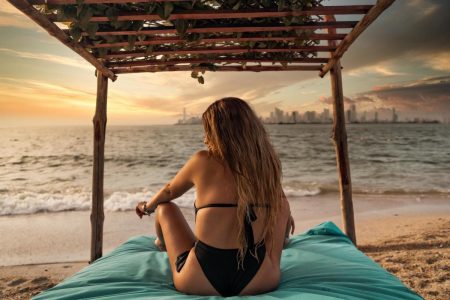 Going on a solo travel adventure might just be the best thing you do for yourself in 2021. We have all experienced the stress and the anxiety caused by this dreadful pandemic, but not that the crisis is slowly passing, you should consider taking a trip to a faraway destination all by yourself. Why? Because this is your opportunity to reconnect with your inner self, to banish the post-pandemic stress, and to commit fully to restoring your happiness and well-being.
What's more, there are many wonderful things you can do on a solo adventure, but booking a wellness retreat is definitely one of the better choices for women in their silver years. From those unforgettable adventures in the great outdoors to the yoga and meditation sessions, and all the way to healthy eating and a holistic approach to health and happiness, there's plenty you can do at an exotic wellness retreat.
So, without further ado, here are the reasons why you should book a retreat in 2021 along with some of the best destinations you should consider.
Unlock your feminine energy in Mexico

There are many destinations you should visit at least once in a lifetime, and Mexico should definitely be on your bucket list. However, even though you should visit the bustling cities to experience the local flair and culture, this time you want to go to a secluded retreat where you can reconnect with your feminine nature.
Mazunte is one of those little seaside towns on Mexico's southern fringe where you can find wellness retreats that focus solely on restoring the feminine energy in your mind, body, and soul. The town not only boasts wellness retreats and guided lectures by renowned feminists, but it's also a wonderful getaway for those of you who want to lounge at the beach and bask in Mexico's beauty.
Explore the shores of Colombia to banish stress
South America is filled with exotic destinations that offer everything a solo traveler may need, and Colombia is one of the best destinations to visit for a stress-free vacation. From the bustling metropolises to the quaint seaside towns and communities, all the way to lush rainforests and coastal resorts, this country has got it all.
Your first destination should be the beautiful historic city of Cartagena, founded in the 16th century. You can book a wellness resort in one of the surrounding villages, or you go on a remote escapade deep in the wilderness where you will disconnect from the modern world. Be sure to look for those retreats that offer guided grounding sessions and meditation to banish the post-pandemic stress.
Visit Bali for yoga and mindful meditation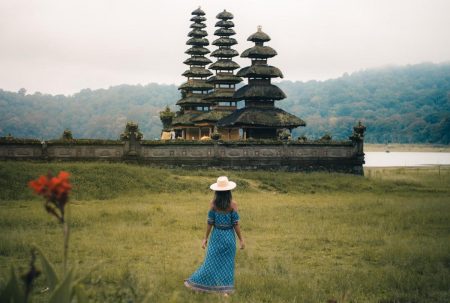 One of the most popular exotic destinations in the Pacific, Bali is a true slice of heaven on Earth, and a restorative destination you need to visit at least once in your lifetime. Indonesia is a rich and diverse country filled with cultural landmarks and historic sites. However, the best part is that you can also find a women's retreat in Bali that combines numerous restorative activities such as yoga, meditation, nature walks, and more to give you that complete rejuvenating experience.
Bali offers something for everyone, as the local retreats offer everything from peaceful spa experiences to guided fitness activities for those active seniors among you who want to stay fit during their travels. Another great thing about Bali is that it's a safe island where female solo travelers can truly feel secure and enjoy their vacation without any worry.
Immerse yourself in the culture of the Himalayas
Another exotic escapade will take you all the way to the Himalayas, where you can escape to the mountains for some clean air, peace, and unhindered positivity. There is something truly special about the mountains, but if you travel to India's north country to the state of Uttarakhand, you will also get to experience the rich culture of the region.
Uttarakhand is a rich historic region completely immersed in spirituality and ancient teachings, so if you're a lover of history and want to familiarize yourself with faraway cultures of Asia, this is the place for you.
Visit Italy for a holistic experience
 image source
On a final note, who doesn't want to go on an unforgettable trip to Italy's northern fringes, just below the alps and a quick ride from the beautiful city of Milan. Lago D'orta in Italy is one of the most picturesque destinations in Europe, and it's a truly magnificent sight to behold as the lake has a very unique focal point – an island with a tiny medieval village!
Yes, this place looks like you stepped into a whole different world, filled with historic little villages, exquisite traditional Italian cuisine, and that distinct, passionate Italian culture. Be sure to book a rejuvenating resort here, but don't hesitate to take the bus to Milan for an unforgettable trip in the fashion capital of Europe.
Over to you
Booking a solo wellness retreat is one of the best things you can do for your health and happiness this year, especially now that many countries are finally lifting their travel bans. Be sure to consider these amazing destinations for your escapade, and enjoy a restorative trip that will rejuvenate your mind, body, and spirit.
[…] Sophia
Be a World Traveler: 7 Must-Know Secrets for Flying Internationally
Have a Safe Trip:  10 Essential Tips for Women Travelling Abroad