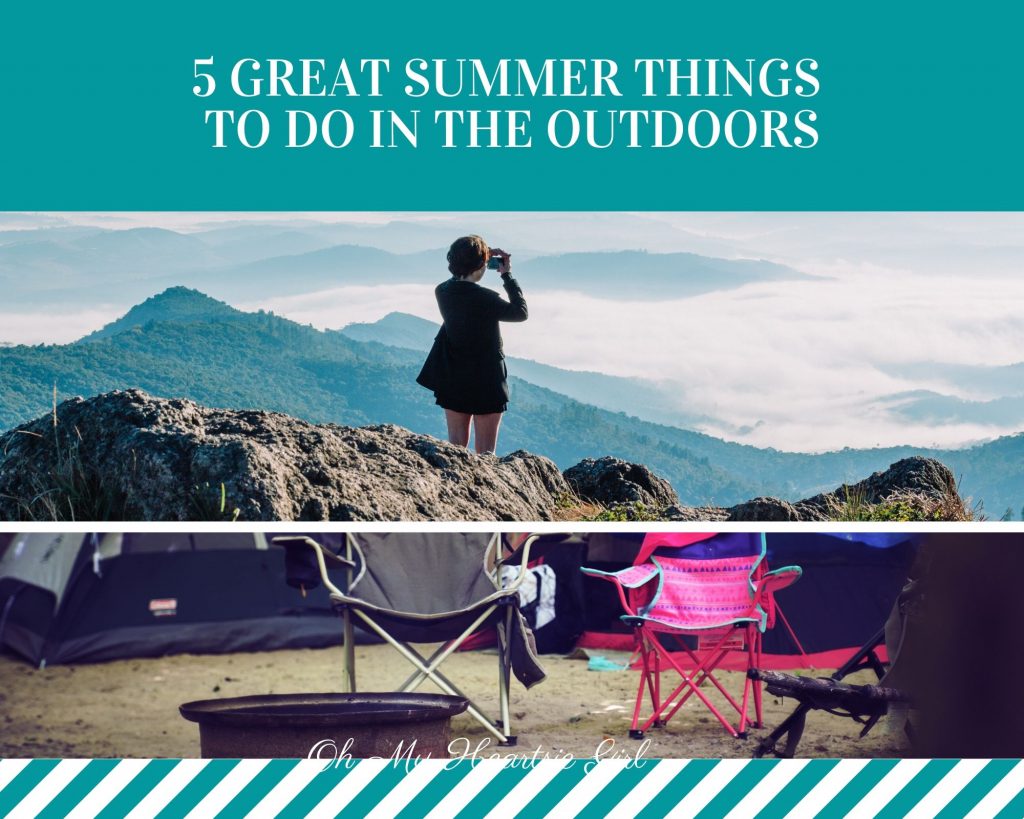 Summer is here, which means it's time to get out your backpack, hiking boots and tent and head to your favorite outdoor spot. With only a few months of spectacular weather to cram in all your fun summer activities, it's never too early to start planning what you want to do or where you want to go. Here are five awesome outdoor adventures to consider as this summer rolls around the corner.
Go Camping
Camping is one of the most fun ways to escape into the outdoors. Best of all, you can go camping in a campground near your house in a state park, or venture further into the wilderness with everything you need strapped to your back. There's hardly anything better than sitting around the fire enjoying your favorite thing from smokingthings.com while reminiscing about past adventures and eating s'mores.
Try Boating and Fishing
There's almost nothing more leisurely than spending your day on a boat with a fishing line in one hand and a drink in the other. It usually isn't hard to find a reservoir near you that you can take a boat out on. If you don't have a boat, then simply walk around the water's line until you find a great spot to hang out at all day and cast away.
Go Hiking
Hiking allows you to get away from the rush of traffic and people in populated areas. The farther in you hike, the less people you'll see and the more you can enjoy nature. Bring some binoculars to do some wildlife watching and a camera to document your adventure. You can research hikes to try online or take out a topo map and see what you find.
Visit a National Park
National parks are made for exploring the great outdoors. Most are accessible by car, so you can enjoy much of the park simply by rolling down your window. There are all sorts of activities available in the parks, so ask a ranger when you arrive about what's best at that time of year.
Go for a Dip
For unbearably hot days, search for a swim beach nearby that you can take off to when it's too hot for anything else. Many state parks often have a lake where you can set up a beach picnic and splash around in the water. It's not summer if you don't go for a dip at least once.
[…]
Be a World Traveler: 7 Must-Know Secrets for Flying Internationally
Traveling by RV or Travel Trailers On The Backroads
Cities Less Traveled