Montana is a fascinating state. As the fourth-biggest state land-wise in the country, it's got a lot of room for people, but not a lot of people that live there full time. In fact, it ranks 48th in population density. People seem to be more likely to travel there on vacation than to live there, perhaps because of how remote it feels. The biggest city in the state is Billings, with a population of about 110,000 residents. In some major metro areas across the country, there are mere suburbs with bigger populations than that. But Montana more than makes up for its modest population with its astonishing natural beauty.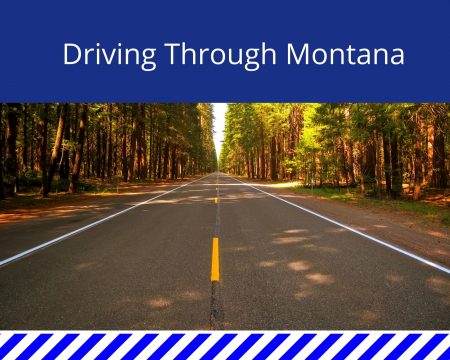 Mountainous Montana
The name Montana translates to "mountain" in Spanish, and unlike some state names, the etymology behind this one makes a lot of sense. When you arrive in Montana, you'll feel and see the reason behind its name. The tallest mountain in the state, Granite Peak, has an elevation of nearly 13,000 feet. You could spend an entire summer in Montana and not run out of mountains worth viewing. That's one reason why Montana is best visited by car. There's airport service in cities like Billings and Missoula, but you might be better off just taking your car and hitting the road. If you're coming from the East Coast, fly into a mid-sized city like Spokane, Washington, and then rent a car and head east on Interstate 90. You'll be in the college town of Missoula in about three hours' time, which is a great place to start your journey into Big Sky Country.
Plenty of us like to "get away," but we also like to get away to places that still have at least some level of cell phone service. Montana's cell phone service can be tricky because of the rural areas. In fact, you could argue that the whole state is one big rural area, but there are definitely some places that are more populated than others, and it's those places where you're more likely to have better mobile phone service.
Since we depend on our phones to help us navigate these days, make sure you get any issues with your phone fixed before you leave town and try to navigate your way to a mountain. Look for a cell phone store in Montana to have professionals check out your device and ensure that it's best equipped to handle whatever adventure you choose. The employees there will take a look at your phone and once the necessary fixes have been made, send you on your way to a fabulous destination like Glacier National Park or Yellowstone National Park.
Seasons of Montana
Visitors from other parts of the country might be surprised by how much the seasons change in The Treasure State. The state is home to some of the most beautiful summers you'll see anywhere in the world, with clear blue skies, abundant sunshine, and weather that's seasonably warm without being oppressive. It's one of many reasons why celebrities flee Hollywood in the summer and head to the mountains. However, winter is another story. Only people who are really comfortable with winter extremes should try driving through Montana during the cold season. There's one joke that describes the state's weather as "nine months of winter and three months of poor skiing." It doesn't matter how good a winter driver you are if the area you're in is experiencing whiteout conditions. There's a certain point when it's just not a good idea for anyone to be out in that sort of weather unless they work in emergency services or something similar.
So when you're looking at your calendar and trying to plan a trip through Montana, consider what you're most interested in doing. Would you like to hike, ski, or simply drive around observing the natural beauty? Whatever you choose, you'll remember your trip to Montana as a journey to one of the most unique states in the country.
My Travel Articles…
10 Tips You Must Do Before Traveling
8 Easy Tips To Reduce Vacation Stress Effectively