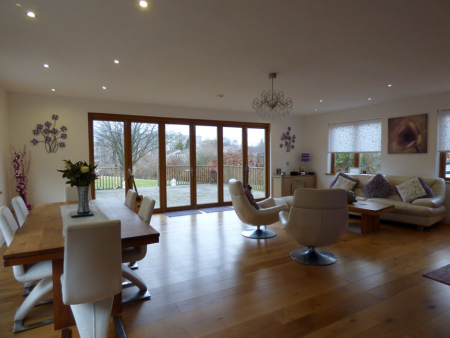 Image Source: Pexels
For many people, their home is a great source of pride and for very good reason. A person's home is the biggest lifetime investment they will ever make so it will obviously maintain and furnish it to the best of their budgetary ability. This includes everything from the bathroom to the kitchen to the wooden flooring. Choosing the cheapest possible options for a home rarely yields the longevity that is required so buying from a specialist rather than a generic supplier makes sound economic sense.
The flooring in any home sees a large amount of foot traffic. This is particularly true in a family home, so it's important to buy the right timber not only for aesthetic reasons but also for the durability it offers. For example, Market Timbers can give you oak flooring Melbourne homeowners use that not only looks good but is also extremely hardwearing. Although oak is a good option for wooden flooring, there are more options available. Please see below.
Popular Woods for Flooring
Depending on the style of your house and your existing décor, there are many types of wood you can choose for your flooring, some of which are detailed below:
Cherry – Available in several colours and species, Cherry is known for its pink and red hues and is a relatively expensive option. A downside, particularly for floors exposed to direct sunlight, means it will show sun damage after a number of years.
Walnut – Walnut is a popular choice for flooring and is notable for its rich brown colour. As it's relatively lightweight, it is a popular option for use in the upstairs room. This is one of the most expensive wooden flooring options.
Oak – Oak is one of the most popular options when it comes to wooden flooring and is noted for its traditional and cozy appearance. Oak flooring suppliers are present throughout Australia, although it is worth shopping around to find the best quality at the best price.
Maple – Maple is an affordable and durable choice for flooring. Maple is perfect for family homes that see a large amount of foot traffic and, as an added bonus, requires minimal maintenance.
Ash – Ash is a great choice of flooring for those who appreciate subtle colours. It is also relatively hardwearing and should last for many years providing adequate maintenance is carried out.
Teak – Teak is one the most expensive flooring options but also one of the hardest wearing. There's no such thing as cheap teak and if you do invest in this very special wood for flooring you can rest assured it will last a very, very long time regardless of what punishment is thrown at it.
If you aren't quite sure what type of wooden flooring is best for your home, don't hesitate to contact your timber specialist for advice. Experienced suppliers will be able to give you both the pros and cons of different woods and can make recommendations based on your needs and your budget.
[…]
Family Life with Laminate Flooring
Four Flooring Ideas for Your Creative Space