When it comes to all the rings available on the market for different points in your relationship, things can get a little confusing. There are several special occasions in marriage at various points but when it comes down to it, the rules are very simple.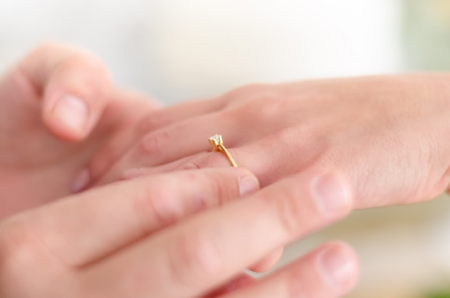 Are you thinking of popping the question soon or maybe you are after that super special eternity ring to signify the years in your relationship? If so, then you by checking out nearby shops as well as online shops, you will find some stunning rings that would fit beautifully on your beloved's finger.
Which Hand For Engagement Rings, Wedding Rings And Eternity Rings?
Choosing the right rings maybe half the battle, but knowing how to wear them, in fact, is extremely simple.   
Just got engaged? Wear the ring on your fourth finger of the left hand.
Now you're married? Congratulations! You should now wear the wedding ring first underneath the engagement ring as it's believed to be closer to your heart.
Want to celebrate a milestone in your relationship? We are super happy for you. Get your beloved an eternity ring. Ultimately, this one has no rules and is completely up to how the wearer chooses and wants to display the ring.
Eternity Rings
Eternity rings are just among the exquisite things that signify the uniqueness of your connection as a couple. For eternity rings, it's not uncommon to have people wear it on the opposite hand to stop any confusion and add balance aesthetically. Having too many rings, on one hand, may begin to look cluttered and maybe too much to some individuals. So, it really does depend on your personal preference and how you feel.
Engagement Rings
If you want to discover a little more about engagement rings, they have been around since the Roman era and have always symbolized the woman's engagement to a man. When did diamonds in engagement rings become popular? The first diamond engagement ring wasn't so early and was started back in 1477 by an archduke. After the aristocrats followed suit, it got popular and now is a convention in engagement rings today. In case you're looking for an engagement ring, check out the custom engagement rings London jewellers are offering.
What About Wedding Rings?
After placing your wedding ring below your engagement ring, it's safe to say that this represents the promise of your unending love and future together. Often exchanged on the wedding day during the vows, it's popular for both spouses to wear them in public. They come in an array of designs and materials. However, you will notice that gold and platinum are the most preferred metal for wedding rings.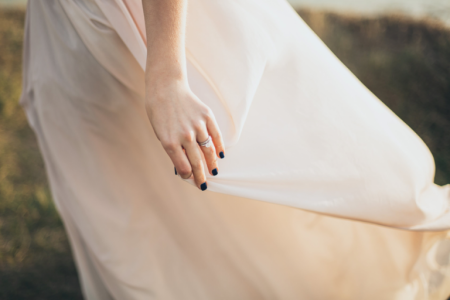 Want to double-check if you've placed the ring on the right finger? The fourth finger of the left hand is where the wedding ring should be placed as in Latin it was thought to have connected directly to the heat. This romantic gesture has prevailed and made its way into modern culture as we know it today.
[…]
5 Tips to Look Perfect On the Wedding Day
What Is The Purpose of an Engagement Ring and Wedding Band?
Prepping the Perfect Spring Wedding – 6 Tips & Tricks to Get It Absolutely Right

This post may contain affiliate links and I might receive compensation if you make a purchase after clicking on a link.