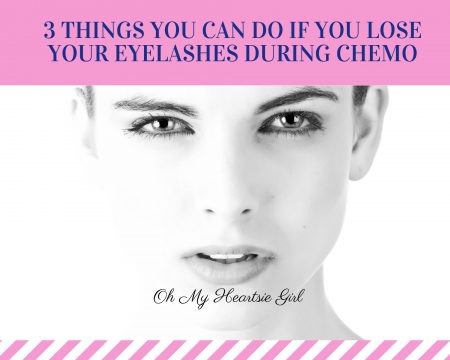 When you're going through chemotherapy, the last thing you're thinking about is your looks. You may be feeling weak, nauseous, or just tired. Worrying about your next full body mri scan for cancer will be your first priority until a big event, anniversary, or a birthday comes up. Typically after you've completed your therapy, your lashes could take 6-8 weeks to grow back. Chemotherapy and some radiation therapies can cause changes to your hair follicles. This means that your eyelashes could grow back weak or fall out for a year or more even after they've grown back in. The changes to your hair follicles aren't permanent and your luscious lashes should grow back again eventually. In the meantime, if your eyelashes are weak or have fallen out, there are definitely ways to bring the definition back to your eyes. Take these three things you can do if you lose your eyelashes during chemo into consideration the next time you have to go out.
1. Accentuate Your Eyes
If you still have lashes, they may be delicate so heavy mascaras or those that require water for removal can cause you to lose more lashes or damage the existing ones. Draw more attention to your eyes by wearing dramatic eye shadow or eyeliner instead of mascara. You don't have to wear a lot of eyeshadow to cause a dramatic effect. If you're looking for a smokey-eye look, use more than two coordinating colors of shadow and accent the corners and arches of your eyes with darker coloring. If you want to use two colors, adding a darker color at the corner of your eye, a lighter color on the top part of your bottom lid, and a splash of color subtly around the arches of your lids can brighten up your eyes. If you haven't lost your eyebrows, or even if you have, you can give the appearance of brows with eyeliner. Drawn on eyebrows will add more definition to your facial features. Drawing more attention to your eyes will take away from the fact that your lashes aren't at their fullest.
2. False Eyelashes
Wearing false eyelashes is a great option when your own lashes are scarce. There are a variety of false eyelash styles such as whiskey, round, natural, and bold at various lengths. There's a lash for everyone, whether you prefer long and sassy or short and natural. You can even get lashes that are colorful or vegan! Lashes that require glue are hard to put on and sometimes require precision. Magnetic Lashes are easy to put on, using magnetic eyeliner to adhere. On top of that, they can last for months if taken care of. When you're feeling weak and tired, the last thing you want to do is fuss with lash glue. Think about using magnetic eyeliner and lashes before fiddling with messy eyelash glue and non-magnetic false eyelashes.
3. Growth Formulas
There are oils and growth formulas that help promote healthy lashes and lash growth. Before using any products on your eyes, check with your oncologist to see if the ingredients will react with any medications or treatments that you're taking. The last thing you'd want is a reaction before your big debut. Growth formulas have been proven to help with strengthening follicles and promoting healthy strands.
Don't stay home because you are not comfortable going out with your current eyelashes, give them a boost! Add more flair to your eye makeup to draw the attention away from your eyelashes. If you're able to wear magnetic eyelashes, choose a style that you're comfortable with. Keep these tips in mind for the next time you have to make an appearance, your eyes will thank you for it!
[…]
Is There A Link Between Protein, Hair Loss, And Guava?
9 Habits to Reverse Hair Damage and Get Your Best Hair Ever
Quick Guide to Natural Hair Care
This post may contain affiliate links and I might receive compensation if you make a purchase after clicking on a link.