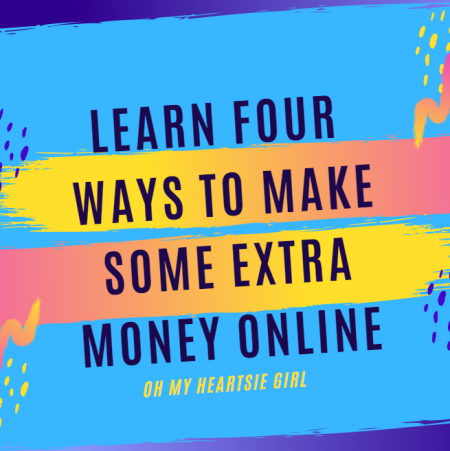 Whether you are looking to make some quick cash to cover emergency expenses, or you're hoping for more long-term, sustainable income, there are certainly plenty of ways that you can make some money online today. And, the good news is that making money online isn't always as difficult as it's made out to be – however, it does require a certain amount of discipline. Whether you're looking to make some extra money as a one-off, supplement your monthly income, or turn working online into your full-time career, here are some options to consider.
Take Surveys
Taking surveys might not be the quickest or most mentally stimulating method of making money online, but it's a tried-and-tested way of making some extra cash. Many companies offer surveys in order to help them determine marketing decisions and will pay you for your trouble of letting them know which options you prefer. There are many sites offering surveys that you can choose from including Swagbucks, GlobalTestMarket, and more. All you'll need to do is create an account and they will talk you through the rest.
Take Advantage of the App Economy
If you're looking to make some money to cover immediate financial needs, the app economy could be a good fit for you. You can make a decent amount of quick money using apps like Task Rabbit, or if you have a car or motorcycle with business insurance, you can deliver food using apps like Deliveroo and UberEats. And, check out apps like TopCashBack and Quidco, that allow you to earn cashback on eligible purchases made through the app with often substantial amounts of money back for essential purchases like insurance and home utilities.
Sell Some Unwanted Stuff
The unwanted things you have at home might be worth a lot to others, so it's always a good idea to consider if you have anything that you'd be able to sell. These days, pretty much anything sells online, from old electronics to clothing and household items, and the best part is that you can list them for free on sites like Facebook Marketplace and Gumtree, or for a small fee on eBay. If you enjoy selling online and want to make a more sustainable income from it, you might even want to consider starting an e-commerce store; these payday loans can help you get some cash to get started with a website and domain name.
Start a Blog
If you're looking for a way to make money online over the long-term, starting a blog can be a great idea. If there is a subject that you are particularly passionate about and would be happy to write about on a regular basis, then starting a blog about it can be a great way to make money while spending more time on your hobbies as well. Whether you're into gaming, makeup, fashion, home improvement, money management, movies, or something else, there's no shortage of options when it comes to stuff that you can blog about online. And there are many ways to monetize your blog, including affiliate links, selling merchandise or other products, or selling advertising space.
Try one or all of these tips to help you earn extra money fast!
[…]
5 Ways Blogging Can Make You Money
5 Online Businesses You Can Start With No Money
This post may contain automatically and manually added affiliate links,
which means I might receive a small commission if you make a purchase using a link at no extra cost to you.