During the busy holiday season, dont forget to care for your skin with a beauty regime!!
Regardless of where you live in the world and whether you have to deal with hot or cold weather during the holiday season, one thing is definitely true: with so many festive occasions you will want your skin to look its absolute best. However, the partying and the stress that usually accompany the holiday season can put your skin through a lot.
In that respect, it's essential that you boost your skin care routine a bit, so that you make sure your holiday looks are on point and your skin is radiant and healthy. Here's how https://www.mallorieowens.com/blog/lavelierskincare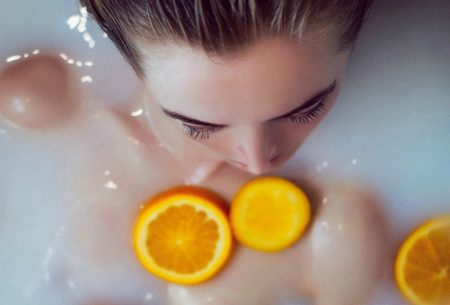 If you've been using your facial cleanser in the morning and the evening as a part of your regular skin care routine, that's great! However, if you tend to skip the cleanser in the morning, it's important to note that you should add this step to your routine during the holiday season. Your skin has to handle a lot of stress, dirt and makeup residue, which is why it's always better to step up your cleansing game to be on the safe side. If you're prone to dryness, use a gentler cleanser in the morning.
Prevent any blemishes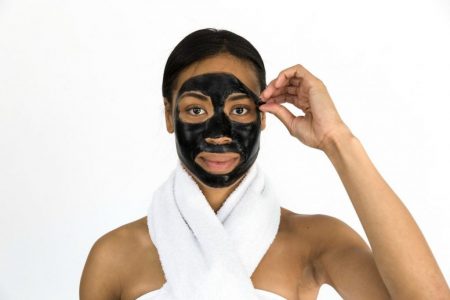 It's only natural that you want your skin and makeup to look perfect all year round, but this is especially important when you need to get ready for holiday parties. Therefore, in order to make sure that makeup sits well on your face and brings out the best in your features, you need to remove it thoroughly. Makeup residue can clog the pores and cause unflattering texture on your skin.
You already know that you need to cleanse your face in the evening, but when wearing makeup frequently, you need to make sure that your skin can breathe. With that in mind, remove the makeup with a proper remover first, then cleanse your face with a face wash. You may want to consider switching your usual face wash with one that contains activated charcoal. This is one of the most effective blackhead removal ingredients that will clean your skin without drying it out.
Don't skip the moisturizing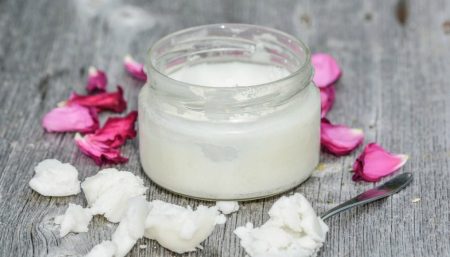 During the holiday season your skin is bound to suffer from some dryness and dullness, but you can effectively combat that with proper and frequent moisturizing. Of course, applying a good moisturizer in the morning and before you go to sleep is a must. So, do you use your moisturizer in the morning? Some people tend to avoid moisturizer when they're wearing makeup, which can be a huge mistake for your skin. Using only primer in this period is not be enough.
If you want your skin and makeup to look healthy and radiant, you need all the moisture you can get. You may even want to try the oil drop trick. Simply add a drop of facial oil to your foundation to make it more dewy and natural-looking.
Treat your skin with a relaxing mask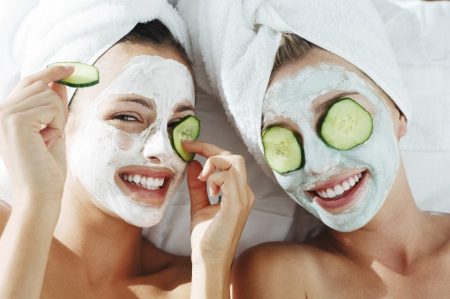 source
Why not make the most out of the current craze when it comes to sheet masks? They are popular and effective because they're fun to use and can replenish, re hydrate and rejuvenate your skin. This is a dire need during the upcoming joyous occasions.
Aside from the sheet masks, you can also turn to nature. There are plenty of natural face masks that you can make at home as well. Remember, you don't need to use a mask every day, but feel free to provide your skin with something rich that will also help you de-stress form time to time.
Welcome proper eye care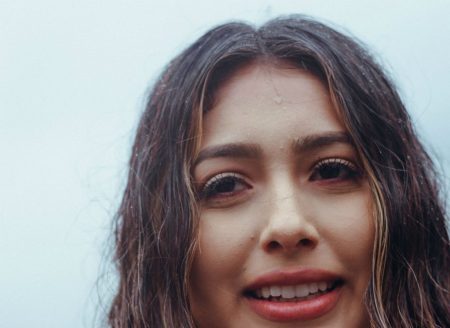 Tiredness, stress, too much partying and everything else that comes with the holidays shows most obviously in your under-eye area. Dark circles and eye bags can cause anxiety since they don't make for a flattering look. What's more, this is the area of the face where the skin is thinnest, which is why it deserves special care during this busy time. You don't have to look for anti-aging eye creams if you still don't need that. However, adding some extra moisture to this sensitive area of your face will make a huge difference in the way you look and feel about yourself.
Even though your main skin care focus will be on treating your skin before you go to bed during the holiday season, don't forget that you still need adequate sun protection during the day. So, make sure that your moisturizer has proper SPF in it and don't let yourself fall asleep with your makeup still on.
Related:
8 Tips to Make Your Makeup Look Natural
Three Home Remedies with Coffee for Beauty Treatments
Beauty Series: Five Ways To Detox Your Skin