Who Would Think  Your Apartment Can Boost Your Confidence
Did you know that only 15% of people have "great" self-esteem? The rest of us go through life with less-than-ideal confidence levels. We doubt and criticize ourselves, but we often don't consider the way our self-esteem is affecting the rest of our lives. Self-doubt can make it hard to get a job, get a promotion, get a date, or pursue our dreams. Procrastination is an indicator of low self-esteem, so if you regularly drag your feet about tasks, it might be a sign that you don't think you're capable.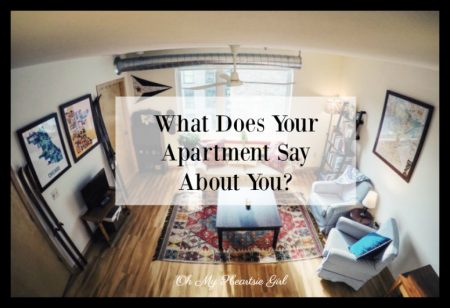 Don't let your low self-esteem influence the course of your life. Instead, take practical steps to improve it. While there are many great ways to affect our confidence-levels, here we're going to talk about one of the most fun: how your apartment can boost your confidence.

Self-Expression is Key
One of the best ways to start building our self-esteem is to compliment ourselves. Maybe we're trying to avoid being vain, or an egomaniac, but we often neglect to think positive things about ourselves. Instead of focusing on the bad, take active steps to celebrate the good in you. Your apartment is the perfect place to begin that self-expression. White walls and haphazard furniture? Out it goes. Ditch the couch that you've had since college and upgrade to some modern furniture. Get decor that reminds you of a favorite book or global location, and put your favorite quotes up on the wall. Go with what feels right. The more your apartment expresses you, the more of a haven it will be.

Exercising Personal Choices
Usually, we think we're making all our daily choices. But often, it's not really us making the choice. We have a perception in our head of what we "should" do, or what others would "want" us to do, and we make our choices based off of that instead. Your apartment is a place where you can practice true-you choices, by making decisions based off what you really want, not what others would think. Have a swing in your living room. Get the pet your mother never let you have as a child. Hang canvas prints and paint the wall in colors. If you want to paint your bathroom bright pink, go for it. This is about practicing being your true self. You only get one life to live and you might as well make it memorable.

Your Own Space
Last but not least, your apartment is your zone of belonging. If you go through life without a place you can truly call "yours" you may feel unanchored. It can help boost your confidence simply to have a place you know you belong. The decor, colors, furniture, and atmosphere was all designed by you. You "fit" in your apartment, and when friends and family come to visit, your apartment can be a quiet declaration of self-expression. That kind of grounding can play an important role in making you feel better about yourself. So, when all is said and done, when it comes to a confident future–start at home.
Related:
5 Ways to Make a Small Apartment Feel Big
Zen Your Home Out With These Gorgeous Decorating Ideas
Save Up To 70% Off Spring Favorites Now On Sale a Wind & Weather!

Save Up To 60% Off New Clearance Favorites at Wind & Weather!