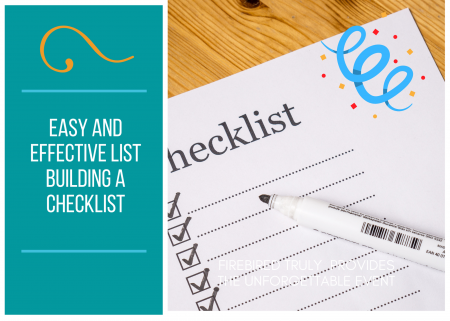 50 List-Building Tips
An email list is a vital part of any online business. Use these 50 list building tips as tweets or share them on Facebook.
1. If you are not building an email list, you are not building a relationship with your customers.
2. Your free offer to your email subscription opt-in should be compelling enough to get people to want to join to see more.
3. Your opt-in form should be simple with a limited number of required fields.
4. Build a relationship of trust with your subscribers. Don't spam, scam and be overly salesy.
5. Keep your email subject line short. A length of 28 to 39 characters is best.
6. Include a call-to-action and links for readers of guest posts to subscribe to your list.
7. Email marketing is about building relationships and trust, and entertaining your audience.
8. Use your email P.S. as bait, with the clickable link as a hook.
9. Don't think of your email list as a list of people. Think of it as your community of friends.
10. Add your email opt-in form at the top of the page, on its own page and at the end of some posts.
11. Create a compelling free offer that gets visitors to opt in to your list in order to receive it.
12. Collect email address from offline events like trade shows you participate in
13. Send educational emails from a series of blog articles or any other type of educational-based content.
14. Incorporate your email marketing plan with other marketing activities, like social media.
15. Your email opt-in doesn't have to be an eBook or templates. Think outside the box. Offer a video, VIP offer or a sneak peek at your book.
16. Make sure you have a place for your visitors to sign up for your mailing list on any page of your site.
17. Your squeeze page should include a catchy headline, some beneficial bullet points, a strong call-to-action and a subscription box.
18. Offer a members-only forum or discussion board as an incentive to get people to subscribe to your email list.
19. Target your emails to segments of your list with relevant information.
20. Tell a story in an offer email to draw the reader in.
21. Be Authentic and be yourself. Tell Your Story. Connect with your email audience.
22. Post your email squeeze page URL everywhere you can, including on promotional materials, letterheads, and business cards.
23. Network with and become friends with your competitors. Most of them love to share and are willing to share.
24. Your subject line should be descriptive and upfront. It should tell subscribers immediately what the email is about.
25. Promote a lead-gen offer on Twitter. Use it to promote an offer like a free resource to get subscribers to your email list.
26. Promote your email offer incentive on your Facebook page.
27. Pinterest is a good place to promote your opt-in incentive that requires people to sign up for your email list.
28. Host offline, in-person events like meetups, conferences, and educational panels to collect registrations online using email addresses.
29. Create an engaging opt-in message and send it to your old list, encouraging contacts to re-opt-in as a way to reinvigorate a stale list.
30. Host a marketing webinar that requires attendees to opt-in with their email address to attend.
31. Provide your subscribers a simple unsubscribe option at the end of the email so that you adhere to legal requirements.
32. If you are a speaker, find creative ways to get your audience to give you their email addresses. Hold contests, polls or surveys.
33. Make the email opt-in form on your site's home page very noticeable and easy to find!
34. Provide share-worthy content to your email subscribers. Give them great offers, information, images, tips and content.
35. Add an email opt-in option to your mobile app settings and your intro screens.
36. Promote email signup offers through your Google+ business page.
37. Encourage your offline customers to opt in to your email list to receive communications from you.
38. Prominently display your opt-in form on all your website pages as well as in the footer and at the end of certain posts.
39. Share videos of things you do, people who are talking about you or anything entertaining you may have created with your subscribers.
40. Make sure you follow up and remind your subscribers about any offers you've made that are about to expire.
41. "Treat your subject line like the movie trailer – give a preview so they know what to expect."
42. "Personalisation – it is not about first/last name. It's about relevant content." -Dan Jak
43. "Focus on growing your list all of the time as newer subscribers are more engaged adding to healthier open rates and ROI." -Karl Murray ‪
44. "A small list that wants exactly what you're offering is better than a bigger list that isn't committed." -Ramsay Leimenstoll
45. "There are countless ways to build lists, but trust is what builds relationships." -Hunter Boyle
46. "Email has an ability many channels don't: creating valuable, personal touches – at scale" -David Newman
47. "Marketers need to build digital relationships and reputation before closing a sale." -Chris Brogan
48. Be your true self. You are unique. No one else is like you or can even try to be you. Don't try to be someone else for your business.
49. Speak directly to your subscribers as individuals. Every email and marketing material should be directed to an audience of one.
50. Over-deliver and under-promise. Give more and ask for less in return. Make your customers feel like you've given them more than necessary.