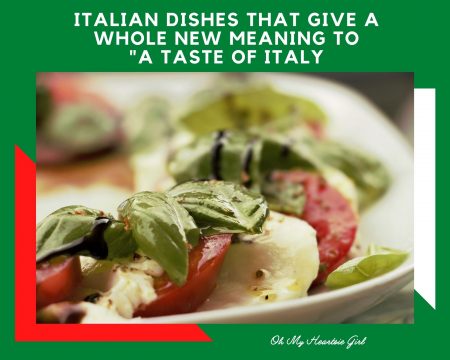 Italian food in the U.S. has come a long way from watery spaghetti by the light of a raffi-wrapped Chianti-bottle candle. Americans have come to realize that pasta is not the only course; that like much traditional food, Italian food is about fresh ingredients and time. However, most Italian restaurants only serve staples like chicken Marsala and veal scallopini. If you want to move beyond restaurant Italian food, you'll need to take matters into your own hands. Here are three unique Italian dishes you'll only get by traveling to Italy or trying it at home.
Brovada e Muset
Originating from the northeastern region of Friuli-Venezia Giulia, first-generation Italian-American Michael Canzian describes this traditional peasant dish as "a deliciously succulent boiled sausage." It's a Christmas tradition and great on a cold winter's evening. This dish shows off the Austrian influence in the Friuli region that was part of the Austro-Hungarian Empire.
Brovada is the side dish of fermented white turnips mashed in red grape pomace. You probably don't have easy access to pomace, but you can use "wine flour" or grape skin powder mixed with good red wine. The muset is the thick pork sausage that you boil. You can shop around for the authentic thing, or find your closest alternative.
Cacciucco
Finding the ingredients for brovada e muset may make a trip to Italy seem like the easy option. So if you're looking for something that you could serve up without much forethought, turn to cacciucco. The original dish behind the American classic cioppino, Italian fishermen would cook this dish up with whatever fish they had left over from the day's catch. Try it with squid and shellfish or whatever fresh fish is available. The stew is based in tomato sauce with sage and garlic. Another great fall and winter dish that will warm you through.
Canederli
Finally, another comfort food influenced by Austria and Switzerland from the northern region of Trentino-Alto Adige. Canederli are dumplings made from leftover bread, eggs and milk. You can add cheese, spices or diced smoked ham to add more flavor. The little golf-ball-sized dumplings are boiled in broth and can be served in the broth or scoop them out of the broth and cover in melted butter.
From difficult and time-consuming to something you can whip up on a weeknight, why not try one of these Italian dishes that give a whole new meaning to "a taste of Italy"?