Relocations can be challenging for the entire family as they're overwhelming and change our lives to a large degree. While the process can be exciting, the fear of the unknown and the drastic change can take their toll on everyone's mental and emotional well-being.
Moves are often chaotic, but you can also consider them bonding opportunities for the family – fun activities that can bring you closer together and help you stay sane. Read on to find out how to feel your best and pass the positive energy to your loved ones.
1.    Declutter As Much as You Can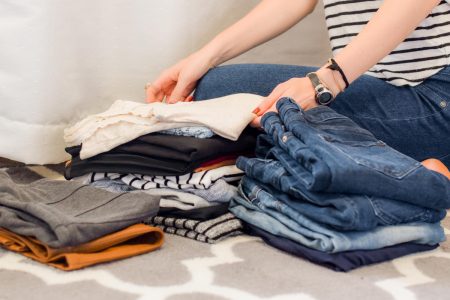 image source
Though some people find it boring, decluttering is actually proven to help you bring order into the chaos of long-distance moving and feel in control. Make it easy on yourself and throw out as much as you can. There's no fun in doing a copy-paste of your old life in the new adventure, so why transport all the belongings. Make a cut, and don't doubt it. An extra tip here is to donate to charity as you'll do an act of kindness to yourself and the less fortunate.
2.    Call Professional Movers on Time
Doing it all on your own is a proven recipe for burnout, so don't risk losing your cool. Reliable movers will know just what to do and how to help you with everything you need. And booking a top-rated long distance moving company can make you feel less stressed out as you'll know that you have a crucial aspect of relocation covered.
3.    Label All Your Boxes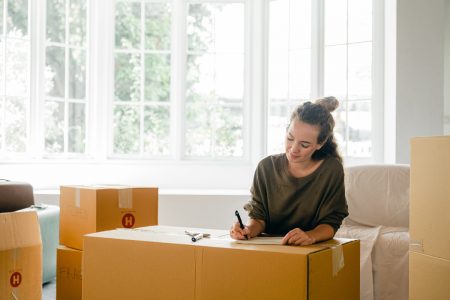 image source
This can go a long way since you want the movers to leave your items in the spaces you intended and have a better idea of where everything is. It will only take a short time, and if you skip it, it can be a real drag on top of all other things to consider. So, do it by all means.
4.    Keep Your Essentials Close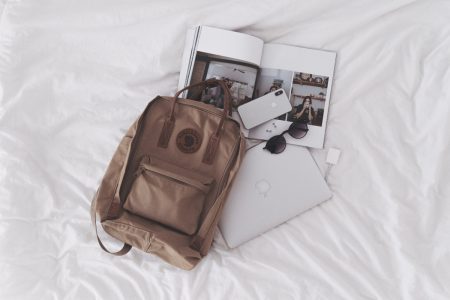 image source
Pack up a bag for you and all other family members. It should go with you, and you should have it at all times. In case there are some unpredictable circumstances you'll be ready, and even without those, trust us, you'll be way too tired to unpack the first day. With kids, this step is even more important. You know you'll need all your senses as a parent, so act on it and think of everything they might need.
5.    Hire a Babysitter to Take Care of Your Kids
Don't spread yourself too thin because there's no need to. Find a friend or a babysitter to take care of your little ones while you are busy with movers, and they'll benefit much more that way. Kids can feel your stress and anxiety, and you don't want to make them extra cranky as they'll already have the difficult task of adapting to the new environment.
6.    Do the Same for Your Pet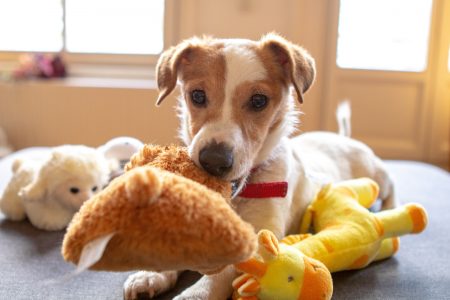 image source
Pets are also extremely sensitive, and closing them away while you're involved in the move is a big no. They won't understand, and you can cause them to feel depressed and abandoned. Get a pet-sitter instead and allow your pet to spend the last pleasant hours in the old town.
7.    Don't Forget to Take Care of Yourself
As many obligations as you'll have, don't forget the basics. Eat implementing the nutrition tips that can improve health and hydrate properly because you'll need fuel to get everything done. This sounds rudimentary, but many people get lost in the face of all challenges and realize they're starving only hours later. So, do yourself a favor.
8.    Have Understanding for Your Family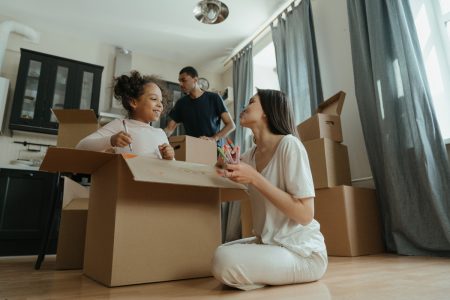 image source
In the end, we all know that moves are times of high uncertainty, so the most important tip you can take with you is to have patience and understanding for your loved ones. Your kids might be super fussy because they feel sad, are scared of making friends anew, or simply feel like they had no say in the decision. Or your spouse can irritate your guts because they're also exhausted and nervous. Remember that you likely annoy them as much as they drive you up the wall, but that it'll all be fine at the end of the day.
Wrapping up
Like we said, moving is stressful, and we all deal with stress in different ways. The best way to deal with it is to try to be as organized as possible and minimize the inevitable chaos. So plan ahead, label everything, and be understanding towards your loved ones. That way, you won't be tearing your hair out during the process – you might even have fun!