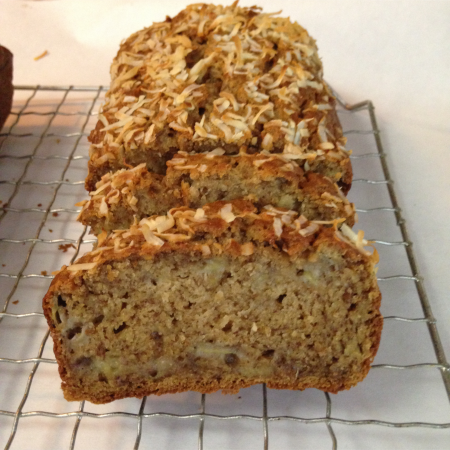 Banana Bread Recipe: I love reading recipes like a lot of people like reading a novel, I was browsing on Pinterest checking out Recipes and found this banana bread. I like to check out the ingredients and see how it is made. That's how I found this recipe, it was the ingredients that caught my eye it has, SIX Bananas and brown sugar, really it is just a double batch of bread.!! The rest is history!!  But while on Pinterest I found a gluten-free zucchini bread to try, you can check it out.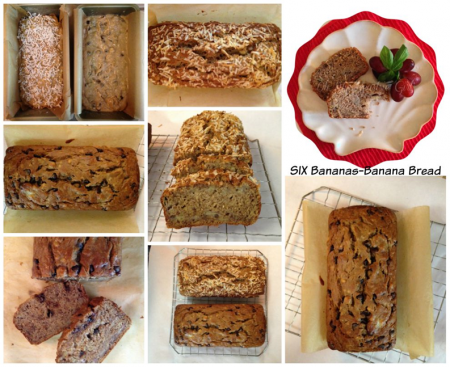 This was the first time I made this recipe and it was a hit with our company, they said, "this is as close to my mama's recipe as I have ever tasted". It friends visiting, full of flavor using all those bananas, perfect as I had 6 bananas I needed to use up. Next time I will use walnuts or pecans in the batter, maybe even some coconut and chocolate in the batter. I used to make a banana bread that like 2 cubes of butter and oil for moistness,  with this recipe there is no need to add all the extra fats to the recipe, and is even better the next day. And here you are and your bananas are not quit right, try this tip I found on Pinterest for immediate results.
[amd-zlrecipe-recipe:1]
Ok so this is contradictory but we like to eat banana bread hot with butter and that even makes this more delicious!! I love the little bit of salty with sweet. A little butter won't hurt if in moderation, right? You could even opt for using ghee where the dairy is removed making it a healthier choice.

I suppose that you could drizzle with thin icing, or spread with Nutella, (I want to try that) no matter how you eat it, I'm telling you its delicious.
When the bread was cool, (what I had left) I wrapped in plastic wrap and will keep in the fridge. Unfortunately, I was in a hurry to get this bread made and did not take pictures while preparing. Next time….


⇓⇓⇓⇓⇓
Try another great recipe:
Have Your Coffee and Eat it Too: The Best Coffee Dessert Recipes You Have to Try
Related: Recipes
This post may contain affiliate links and I might receive compensation if you make a purchase after clicking on a link.