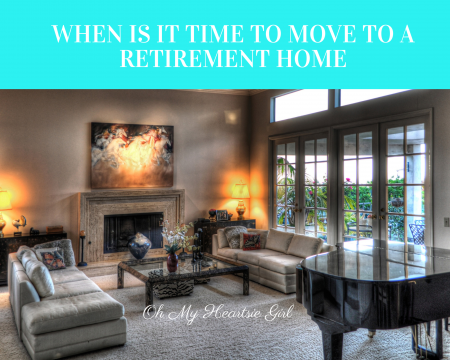 When a loved one gets older, it can be more challenging for them to care for themselves. When this happens, you have a couple of options. First, you can have your loved one move in with your family; however, this isn't an option if you don't have an extra room. The same is true if you work long hours because your loved one will still be alone all day.
The best option for your loved one is Sorrento Retirement Home. According to Statistics Canada, 2.6 percent of the elderly population in Canada live in residences designed for senior citizens. If you aren't sure if a retirement home is right for your loved one, you should consider how they can benefit by moving to Sorrento Retirement Home.
#1 Health and Safety
One of the best reasons to look into retirement homes for a loved one is their health and safety. If your loved one lives alone, they can take a nasty fall and could be on the floor for hours and even days before they are found.
According to Canada Statistics, every year, one in three seniors aged 65 and older is likely to fall at least once. Fortunately, your loved one will be safe in a retirement home, and skilled caregivers will check on your loved one to ensure they are safe.
In addition, if your loved one needs extra care, assisted living is a possibility. Most retirement homes have an assisted living wing, where your loved one will receive their medication on time and always have immediate access to a doctor.
#2 New Friends
Loneliness is common in elderly people who live alone, especially if they can't drive or get around independently. According to the Government Of Canada, 40 percent of seniors experience loneliness regularly.
Moving your loved one to a retirement home can prevent loneliness and depression. They will have a chance to meet new people who live right down the hall to spend time with. In addition, your loved one can eat in the dining hall with other seniors, and a retirement home can provide your loved one with a social life.
#3 Fun Activities
You won't need to worry about your loved one getting bored when moving them to a retirement home. Most facilities have various activities throughout the day, such as gardening, dancing, card games, exercise classes, and yoga. In addition, many retirement homes take field trips to shops and to entertainment venues, giving them a chance to get out for a while. These are all things your loved one can't do if they live alone.
#4 Better Quality Of Life
Moving your loved one to a retirement home will provide a better quality of life. Not only can they live independently and safely, your loved one will have new friends and can take part in daily activities. This gives your loved one a reason to get out of bed, and they will be happier.
If you worry about an elderly loved one living alone, moving them to a retirement home will be safer and more fun than living alone, and you will have peace of mind knowing they are safe and enjoying their golden years.
[…]
A Roundup Of Retirement Resources (For Those Nearing The Elusive Age)