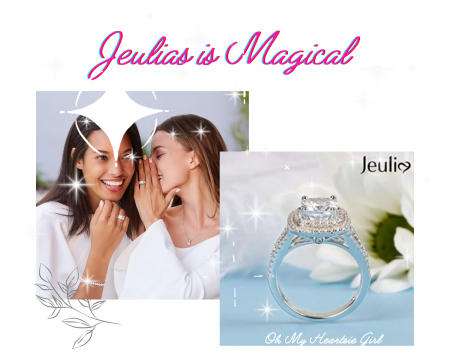 I wanted to share with you about Jeulia Jewelry, I was inspired by the beauty when I visited their website, there are so many choices in thier selection of jewelry. They carry jewelry for everyone, men, women and children. I was impressed with the reviews on YouTube and through bloggers personal reviews.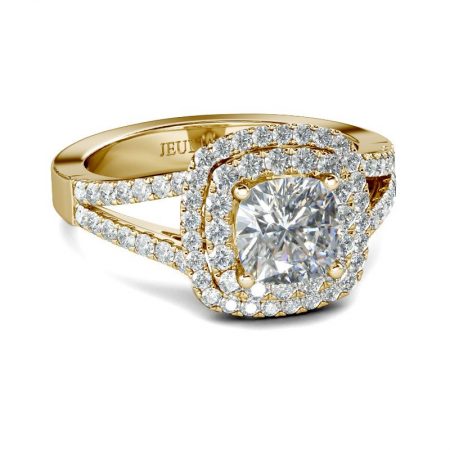 What I found on their website is the quality in their workmanship and materials they use. And the stones they use are created in a lab and are very high quality. They are an 8 hardness compared to diamonds that are a 10 for mineral hardness. Which makes their stones more brilliant with the sparkle of diamonds and much better than jewelry made with Zirconium stones.  Jeulia proprietary stone is hand-cut and faceted in-house to shine brilliantly and provide a beautiful sparkle with bright, vibrant color. It can also be created in colorless form, which we use in our  jewelry to simulate the amazing fire and brilliance of a natural diamond.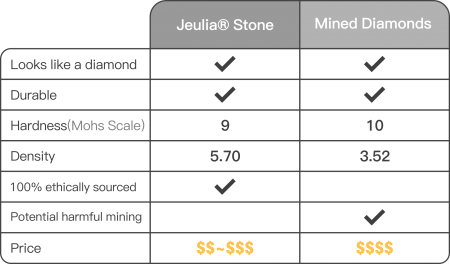 Top quality AAA Jeulia's Sapphire stones always go well with 925 sterling silver rings. Have a resplendent sparkling and reflect rainbow gloss in the sunshine. Nickel-free, Lead-free, Cadmium-free and An allergic, tarnish resistant and will not easily change color.
For the ring I am sharing the Item #Item Number: JEWE0572 in Silver
This ring the Primary Stone is1/2.65ct. 💍 Side Stone:90/1.04ct.
This ring has a cushion cut which means it has rounded corner opposed to corners, Halo is a pillow-shaped frame of small diamonds (its "halo") around the round corner cut sapphire really sets off the beauty of this ring.
This is the very mentality of Jeulia; they create premium, artisanal jewelry that embodies both who you are and what you stand for.
I am a huge reader of reviews on YouTube and found many honest reviews. When I can, I will be placing an order for one of their rings and maybe a bracelet. I would love a tennis bracelet. I have a lot of handmade silver bracelets and earrings and being the metal is Sterling Silver, I could wear it everyday and not worry about tarnishing or that it would turn my fingers or arm green. Not in one video did I hear anyone say that the jewelry would turn green.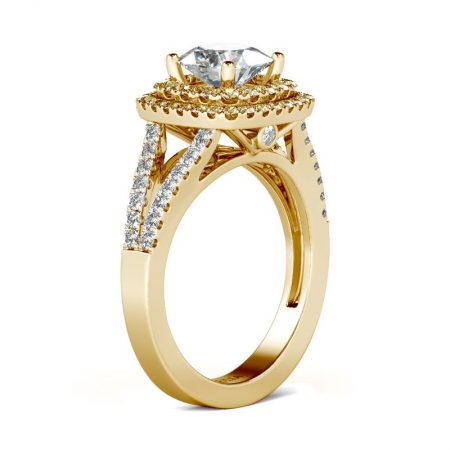 Jeulia Jewelry would be a great selection for Mothers Day, Birthdays, Engagements, Promise rings, men's rings, and children's jewelry.
I know this from experience that when traveling, I leave any diamond jewelry home incase of loss or theft, you just never know and with cost of insurance for your expensive jewelry to be insured, there are rules for keeping those expensive pieces insured, i.e., taking them into the jewelry every 6 months for inspection and cleaning. So why not leave your keepsake jewelry home and invest in lesser expensive quality jewelry. "You dont want to take anything you would hate to lose."
Value: And for a couple just starting out and just making the commitment of marriage you can find numerous choices for promise rings or engagement rings that are beautiful and as in videos, the women are completely happy with a choice from Jeulias and are proud to wear everyday, keep in mind Value cost of Jeulias vs diamonds.
Jeulia's has a policy that when you receive a ring or piece of jewelry that you not remove the tag before trying it on as the piece cannot be returned with out it still in place. There is a card that comes in every purchase that is a warning.