If you're throwing away the remnants from your espresso machine or coffee maker in the morning, you're missing out on one of the best beauty secrets of all time. While we frequently think of used coffee grounds as being better suited for the wastebasket than for our skin, they actually have some big beauty benefits.
Coffee grounds have two major beauty perks. First, they're gritty, which make them perfect for manual exfoliation. Second, they contain a whopping amount of caffeine. While most of us understand the benefits of consuming caffeine to wake up and give ourselves a boost of energy, few realize that caffeine can have the same pick-me-up effect for dull or tired skin. Here are three home remedies for skin and hair that can be cheaply and easily concocted from what's leftover in coffee grinders.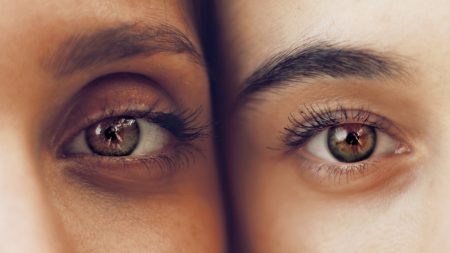 Wake Up Tired Eyes
There are tons of pricey serums and under-eye treatments on the market that remove puffiness and diminish dark circles. However, the active ingredient in almost all of these products is simple caffeine.
Instead of shelling out cash for these overpriced treatments, create your own with the leftover coffee grinds from your espresso machine. Mix a tablespoon of coffee grinds with a tablespoon of any skin-friendly oil, such as coconut or olive. Pop the concoction into the fridge for 15 minutes, as the cold temperature can provide extra efficiency when it comes to reducing puffiness.
Apply gently to your under-eye area. The skin here tends to be thinner than the rest of our face, so be careful not to scrub or tug. After 10 to 15 minutes, rinse the mask away with lukewarm water. No need to use face wash or soap; the leftover coconut or olive oil will provide an extra dose of hydration.
Banish Cellulite For Good
No one wants to have cellulite, but it happens to most of us as we age and our bodies change in size. However, the caffeine in coffee grounds can stimulate skin cells, which in turn encourages the cellulite cells to fade away and be replaced with healthy new cells.
To use coffee to reduce the appearance of cellulite, you'll want to create a gritty yet moisturizing scrub that can be massaged over trouble areas. This can be achieved by mixing dry coffee grounds with raw sugar or sea salt. To give the scrub a creaminess, add olive or coconut oil, depending on your preference. If you want to make your cellulite scrub extra luxurious, add a few drops of your favorite essential oil.
To use this scrub, step into the shower and massage it over problem areas gently. Once you've adequately massaged the scrub over your trouble spots, simply turn on the water and rinse it away, then proceed with your bathing ritual as normal. For best results, use this scrub two or three times a week. Remember to always follow a scrubbing treatment with an application of hydrating body lotion or oil once you're out of the shower.
Give Brown Hair A Glossy Shine
Sorry blondes, but this best-kept coffee beauty secret is just for brunettes. If you have brown hair, skip the expensive salon treatments and use a few cups of strongly brewed coffee such as pour-over coffee to give your hair a radiant shine.
This treatment is not only effective but incredibly simple. Brew a cup or two of doubly strong pour over coffee, then allow it to cool and bring it into the shower with you. After shampooing and conditioning your hair as normal in the shower, simply pour the cooled coffee over your hair and allow it to sit for about three minutes, then rinse it away. Not only will this treatment leave your brown hair shiny and glossy, but the scent is to die for.
Big Beauty Benefits in Coffee Grounds
While you might not have realized it before, there are clearly some major beauty benefits in our coffee grounds. Aside from making your skin healthy and your hair shiny, these DIY beauty remedies smell absolutely amazing. If you want to get glowing without spending a fortune, use these home remedies to enjoy the skin- and hair-nourishing power of coffee.
[…]
Related:
How to Buy Beauty Products Online Important Tips to Follow
How To Have A DIY Spa Day That Feels Like The Real Thing
How To Take Care of Hair In The Summer
I might receive compensation if you make a purchase after clicking an affiliate link at no cost to you.