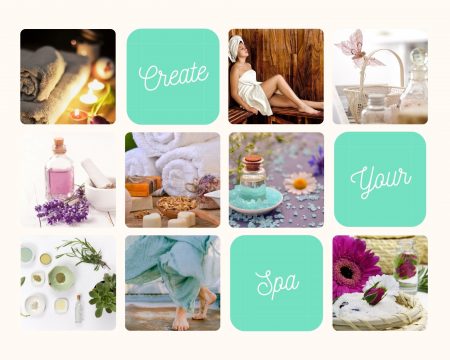 We know that going to the spa for our pampering needs can be a bit pricey. Just the same, we all need to indulge ourselves every once in a while to get our energy recharged and our bodies ready to take on the business of everyday living. This is what spa treatment can provide. It is one of the best ways to unwind and provide your body with the much-needed pampering it needs.
You will be happy to know that you can recreate the comforts of a spa in your very own bathroom. These are some suggestions to give your bathroom that spa look, with all of its amenities.
Keep your toiletries well-organised
Our bathrooms can get so cluttered with toiletries and other personal items we keep there. If you are trying to transform this space into a spa, you need to remember that one thing it is not is messy. There is no way you can relax and enjoy your pampering experience when your surroundings are cluttered and untidy. Make sure that all of these items are correctly stored.
Earth colours work best
There is something about earth colours that provide a feeling of peace and tranquillity. This is why a spa will typically have their walls painted in earthy hues. However, if your bathroom area is smaller than usual, subdued and lighter colours can work fine too. They can invoke calming feelings, as well.
Lighting makes a difference
Your lighting will always play a significant part in creating your bathroom spa. You may want to install lights with dimmers so you can adjust them for your desired effect. The glow of candles evokes warmth, and they are one of the most essential elements in producing a peaceful atmosphere.
Furnish your bathroom
One of the best things you can have in your bathroom/spa is a bathtub. Your spa experience will not be complete without a nice warm bath. Choose one of the superbly luxurious freestanding baths available to install, and then add your favourite aromatic oils to leave you fully refreshed. If you have space, a charming wooden bench could hold your other spa accessories and enhance the look even more. Keep fresh, warm towels handy. Avoid overcrowding your room with various adornments. Create the zen feel of minimalism to help you declutter your mind too.
The magic of music
Get yourself in the perfect mood for relaxation by playing soft and calming music in the background. Music has its own magical way of soothing the nerves and helps you de-stress yourself from all of the pressures outside. Keep it sweet and low, just for you to be able to enjoy it as you relax.
You deserve to be pampered after working so hard. You need to be able to unwind because stress can significantly affect your total well-being. Having your spa in your bathroom will be the best way of indulging yourself without having to leave the comfort of your home. You can also enjoy the luxury of your spa treatment any time of the day you feel the need to loosen up.
[…]
How To Have A DIY Spa Day That Feels Like The Real Thing
This post may contain affiliate links and I might receive compensation
if you make a purchase after clicking on a link.