The coronavirus pandemic has impacted all aspects of our lives, significantly changing our daily routines, and redefining our regular workdays. Nowadays, remote working has become the norm for most professionals, with video communication tools like Zoom becoming the only way we could consult our teams, have meetings with partners and clients, and even conduct conference calls.
However, the fact that most of our work is now done from home doesn't necessarily mean we are allowed to completely relax and let ourselves go. In fact, looking polished and put-together is as important as ever, as it allows us to convey a sense of seriousness and expertise during business calls.
To that end, here are some style tips that will help you appear more professional and trustworthy in your Zoom meetings: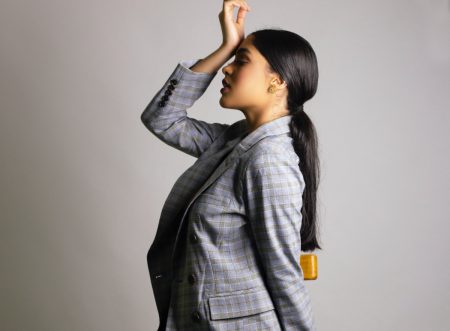 Smart blazers as the safest option
Elegant blazers and smart suit jackets are among the most popular businesswear options, and for a great reason; they allow you to look more professional and refined, without needing to put much effort into your outfit. What's more, tailored jackets can be a good option for any setting, whether they're paired with a simple T-shirt for a business casual look, or even combined with silk camisoles and blouses for a more formal environment.
And while the nature of online video calls usually leaves freedom for any choice of bottoms, a great recommendation would be to still opt for suit trousers or a pencil skirt, as you normally would. Although the lower part of your body might not be visible on Zoom, such a power outfit is bound to give you more confidence and self-assurance in your meetings.
Elegant shirts as an easy alternative
If your job doesn't require a higher level of formality, or you simply feel like wearing tailored blazers is too much for a work-from-home outfit, there are many other ways you can appear polished and professional in your Zoom meetings. For instance, a crisp white button-down shirt is a wonderful choice you can never go wrong with, regardless of the professional setting.
Similarly, a neutral turtleneck or a classic shirt with a subtle print can be great options for more casual meetings, while flowing and more structured elegant blouses in subdued colors could work great in stricter business settings; it truly all depends on your job, as well as your personal taste and style.
Gorgeous dresses for a professional look
Whether you are looking for a quick and easy solution when getting dressed in the morning, or you simply need more variety in your business attire, dresses are always wonderful outfit options to have in your wardrobe. And depending on the exact cut and shape you choose, they can also be perfectly suited to any occasion.
For that reason, it would be a great idea to invest in some beautiful womens dresses from Australia that come in a wide variety of different colors and styles, allowing you to look professional and trustworthy in any Zoom meeting. From printed floral dresses perfect for casual calls to structured pencil dresses in neutral shades ideal for formal meetings, you can truly find a gorgeous dress to fit any setting and dress code requirement.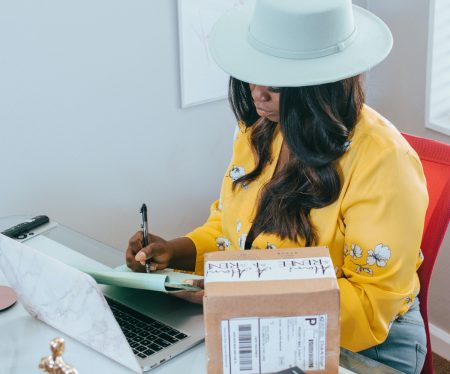 Dare to experiment with brighter shades
While darker, more subdued colors might generally be the only acceptable option for formal environments, Zoom meetings have changed this aspect of businesswear as well. Not only do many feel like working from home requires more relaxation and comfort, but most of us have also realized that such dark colors tend to wash us out and make us look unattractive on camera.
That is why you might want to consider adding more versatility to your outfits through different colors, from subtler pastels and lighter neutrals like cream or beige to brighter and bolder shades. Apart from making you appear more energetic and alive, these colors will also help to keep all the attention on you, something necessary during most Zoom meetings.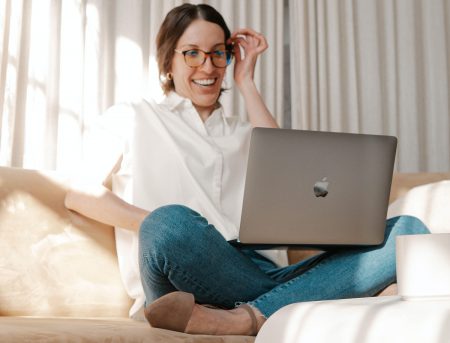 Don't forget about the finishing touches
In order to convey seriousness and trustworthiness, it might also be a good idea to complete your professional outfit with business-appropriate accessories. For instance, jewelry such as elegant watches, thin necklaces, and dainty earrings will always help to create a put-together and refined look.
While other elegant accessories like silk scarves could also be wonderful for elevating a work outfit, don't forget to put on a bit of subtle makeup, and make sure your nails are neat and tidy as well. Even though these aspects seem small and invisible on camera, they always aid in creating a more professional and polished appearance.
As the outfit you choose is incredibly important for presenting a more serious and professional personal image, it would be wise to consider the beneficial style tips mentioned above next time you decide on an outfit for your Zoom meeting.
This post may contain affiliate links and I might receive compensation
if you make a purchase after clicking on a link.