Easter Is A Time To Remember
His  Love
God sent His Son to take the punishment
For all the thoughtless, sinful things we do;
Jesus gave his life because He loves us;
His love is boundless, sweet, forever true.
On Easter morn He showed He is our Savior;
His resurrection proves He is our Lord.
That is why we tell you, "Happy Easter!"
He secured our heavenly reward!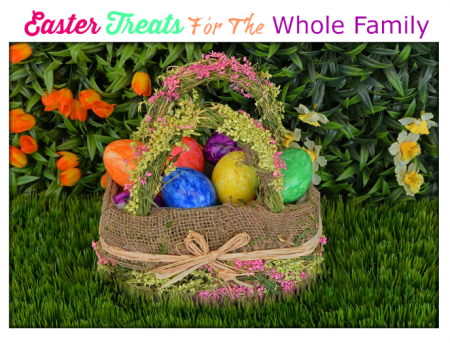 With Easter just a few weeks away I have some great ideas that you can make at home, so cute, and cost little but so much fun!!
Easter treats are a must and there are so many. Here are some cute Rice Crispy Ideas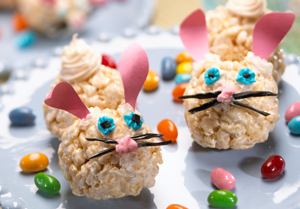 Kids can have fun making these bunny treats with their hands and decorating
Easter Bunny Treats ™ →
Kellogg's // Kellogg's Rice Krispies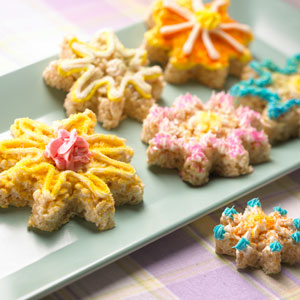 These easy treats made with a flower cookies cutter and whipped frosting
Springtime Flower Treats™ →
Kellogg's // Kellogg's Springtime Treats

Using traditional rice-crispy treats , cut into small
bite size pieces and added bits of fruit you can make Garden Party Garland
Kellogg's// Garden Party Garland

Oreo cookie suckers created by How Does She, made for adding to
Easter Baskets or an addition to a special after meal treat.
How Does She // Easter Oreo Suckers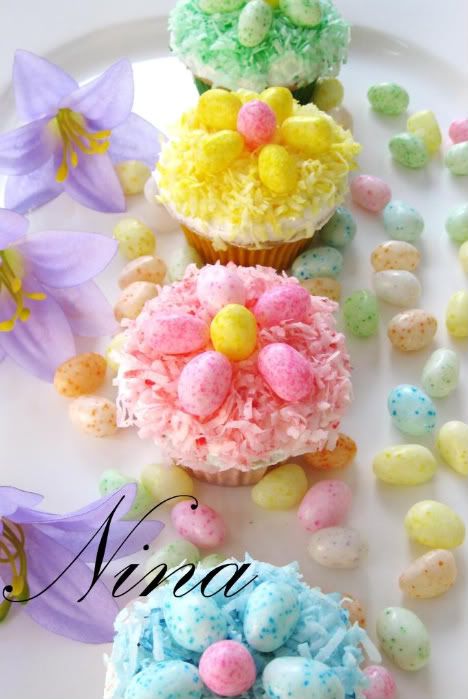 Cupcakes for Easter, of course and kids would love to decorate these with Jelly Beans and coconut.
Fun colors fun to eat…..
Nina's Recipes // Easter Cupcakes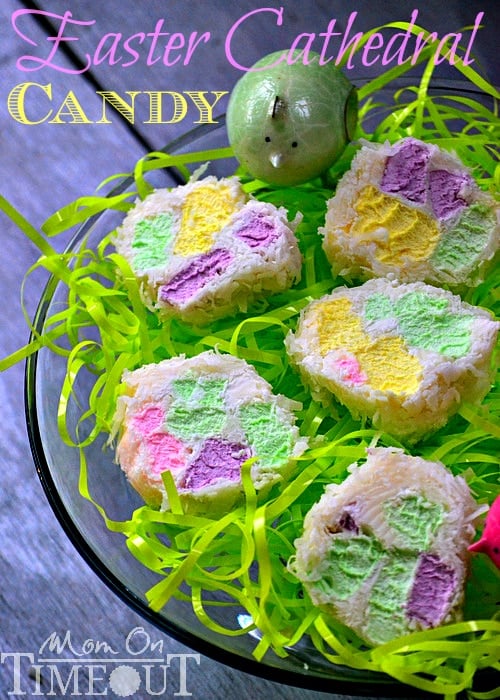 Easter Cathedral only requires 3 ingredients Candi Quick,
Bunnymallows, coconut you can find more pictures and the complete directions  
Mom on Timeout  // Easter Cathedral Candy Recipe
Kids can have fun making these cute rabbits with rolls of toilet paper,
no sewing machine needed. you can find the tutorial here →
oopsey Daisy // No-Sew TP Bunnies!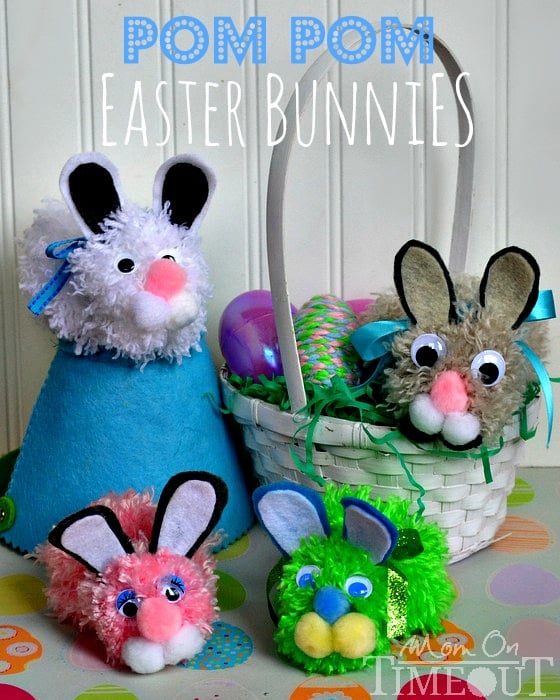 This will keep the kids busy and excited to make these cute pompom rabbits.
Great addition to a tablescape Easter parties
Mom On Timeout // Pom Pom Easter Bunnies!
Easter Marshmallow Bark so easy to whip up this fun and
tasty treat you can cut with cookies cutters in cute shapes.
Butter With A Side of Bread // Easter Mellow Bark
Easter Bunny Trail Mix looks yumcious!!  Make this and use a mason jar to store,
could also be put in those cute cupcake papers to serve.
The Melrose Family //Easter Candy
There are so many ways you can make cake balls
and I couldn't resist, these cake balls are made with our shapes in mind,
there called
Skinny Taste // Skinny Easter Egg Cake Balls and are
low in calories and made with Greek yogurt.
She has many more recipes of interest.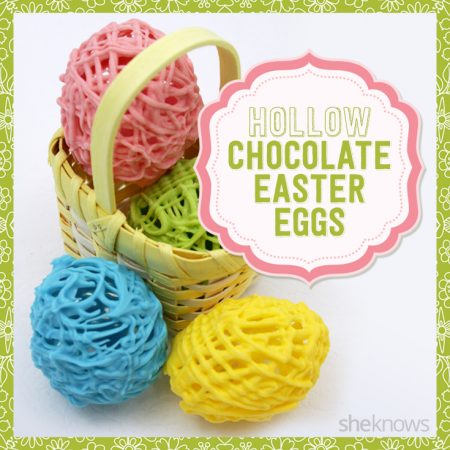 If your Easter baskets are looking a little empty this year,
we have just the thing to fill them up with some chocolaty goodness.
These hollow Easter eggs made of drizzled chocolate look so fancy
that no one will believe you made them at home on the cheap.
She Knows // Hollow Chocolate Easter Eggs