Even though some states are now easing the restrictions placed upon them, it's been perfectly clear for an entire that the COVID-19 pandemics have changed a lot when it comes to a regular person's lifestyle. One of the most notable changes is reflected in the number of people who, unlike before the pandemics, now work at home. Add to this those who had already worked from home before this all started, and you'll have to admit that the figures are something that you can't ignore.
In this chain of COVID-19 consequences, there's something that shouldn't be neglected, and that's the food we eat. How can you maintain a healthy diet and be smart about what you and your family eat, when you spend that much time indoors? Here are some ideas that might help you.

Make Meals from Scratch
When you turn your living room, kitchen or any other part of your home into an office, it's sometimes easy to forget that you're actually still at home. You get immersed in your work so deeply, that you lose sight of the fact you can actually take advantage of being where you are. So, while it's impossible for some of us to interrupt our work every ten minutes or so to hover above the stove, you can still organize your work so that you can take a break at a certain time and cook a meal. You can do the prep before you start working in the morning, meaning that you deal with everything that needs to be chopped and sliced, and then cook it and eat it when it's suitable for you.
Another option is to cook in the evening for the following day, as reheating something takes less time and is much more doable when your workday is too busy for anything else. That way you'll know exactly what's in all your family's meals and you can control what you eat and lower your sugar and fat intake, so that you can stay healthy and keep your weight in order.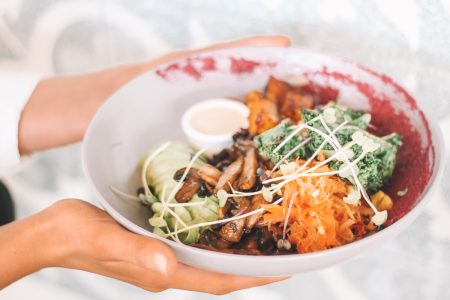 Be Smart with Take-Outs
At first, when you realized you'll work from home, you might have thought that you'd have plenty of time to cook and make all of those healthy meals you've always wanted to eat. However, in practice, this can't always happen. So, you opt for an occasional fast-food delivery or two and, before you know it, you're ordering food five days a week. If this is something you do, then do it wisely. Base your diet on protein, avoiding too much sugar, artificial sweeteners and, above all, GMO.
Many restaurants are now having healthy meals delivered to your front door, and even allowing you to create a weekly meal plan to match your body type, lifestyle and fitness goals. You can actually have your lunch or dinner made with protein-dominated organic ingredients, so that, when you simply don't have the time to cook yourself, you and your family can have tasty pre-portioned meals that only need reheating when it's time to eat. Plus, you'll be sure that your meals are structured, which is crucial and, when you're hungry, it will make it easier to avoid eating snacks which are low on nutrition and high on calories.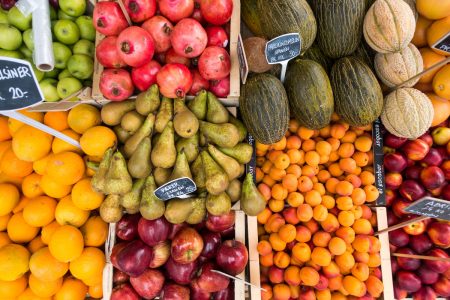 Make Shopping Lists
With lock-down in place in many of the states, people have turned to buying groceries online. Whether you're one of them, or you're able to go out and do your shopping the old-fashioned way, you should make a shopping list in advance and stick to it blindly. If not, you might end up getting things you simply don't need and which are bad for you, such as candy, sugary drinks or snacks loaded with salt, fat and various unhealthy additives. So, base your shopping list on what you actually want to eat, such as fresh fruit, vegetables and lean protein in order to buy only what's on your list, instead of being sidetracked by all of the colorful packages of chips, sodas and different treats.
This is especially important if you have kids. When there's no chocolate, they'll reach for that apple or an orange instead, which is a much better choice for them and anybody else in your household, no matter their age.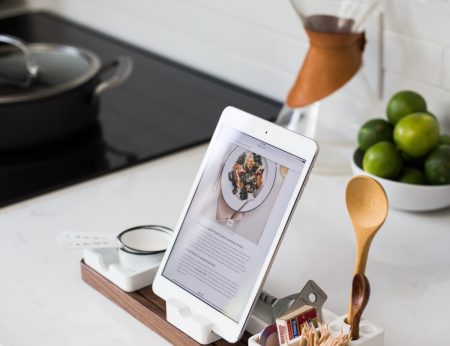 Find Inspiration Online
Those who aren't really sure what they should be eating in the first place or those who don't have much experience with cooking healthy and delicious meals might reach for unhealthy food alternatives more easily. Fortunately, the internet is now full of people who seem to have it all together and are ready to share their knowledge, skills and ideas with anybody who wants to listen. There are food gurus, amazing chefs and even nutrition professionals who have made their knowledge and expertise available for all of us to see. Watching and listening to them might make you more prone to actually cook something healthy yourself, but it can also help you choose the right ingredients and keep you goal-oriented when it comes to food you prepare for yourself and your family.
Just because nobody can see you while you work, your hands don't really have to dipped in a huge bag of chips all of the time. What you eat definitely matters, especially now, when you need your metabolism and your immune system in check, so that your family and you are as protected as you can be from the corona virus. To that end, make sure you eat proper, healthy meals instead of munching on anything you can get your hands on.
This post may contain affiliate links and I might receive compensation if you make a purchase after clicking on a link.