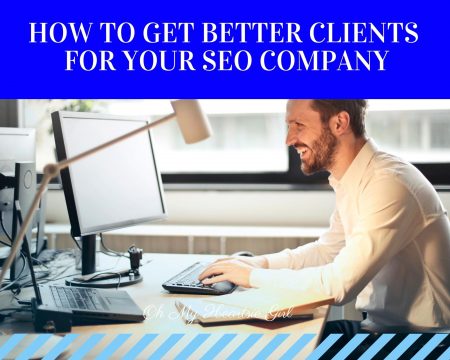 The secret to any successful business is great clients and with the Covid-19 Pandemic having affected so many businesses negatively, the great scramble to get going again and secure new quality clients has begun. Of course after these difficult times, all of your potential clients are in a similar position to you. They need to get their businesses up and running again so they can start making money. With this in mind, they are going to be looking out for the best digital marketing solutions out there to help boost their business. It is so important that you present your SEO company as the best SEO company on the market to guarantee that you get all those new clients ahead of your competitors.
In this article we will explain what you should offer in order to get better clients for your SEO company.
1. Offer an SEO Proposal
The very first thing that you will need to offer to bring in new clients to your company is an easy to under SEO proposal which outlines your strategy for their company. An SEO proposal is like a brief summary of the SEO steps that you will take to improve a potential client's business. If you want new clients to hire you for your services, then they need to know exactly what services they need and what services you provide, so you need to explain clearly in the SEO proposal how your skills perfectly meet their requirements. 
The reason that the majority of clients hire an SEO company is because they don't know how to do SEO themselves. This means that you shouldn't make your SEO proposal too technical because they may not be able to understand it and will be scared away. You can download this SEO proposal which lays out all the different stages and steps that you can pitch to potential new clients. Just focus on the key tools and strategies that you have identified will work for their business or website. Be sure to explain that SEO is an ongoing process so that you can start to build a long-term relationship with the client.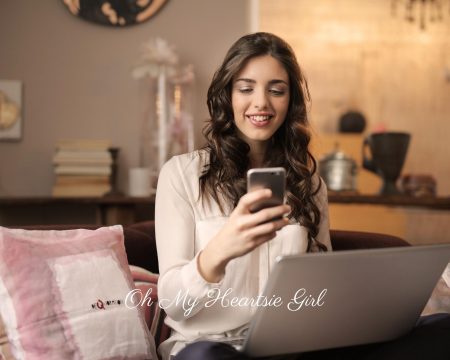 2. Offer Comprehensive On-Site SEO
Once your SEO proposal has piqued the interest of a potential client, you will then need to explain each element of the strategy in more detail so they know exactly what they will be paying for and how it will benefit them. When it comes to on-site SEO, make sure to offer both technical SEO and content SEO to all of your clients so that they get the benefit of both.
Technical SEO
In order to obtain quality clients you are going to have to offer a quality service and so the first thing you will need to address is the technical SEO of your client's websites. There are so many fantastic businesses and individuals who have succeeded in spite of their website. Your job is to make sure that your client's website boosts their business rather than hurts it. First, explain to potential clients that the goal of SEO is to raise their website's standing on search engine results pages and why this is important for their business. After that go through their website with them and explain step by step any technical issues that you find. 
These may be broken links, slow page loading times or any other technical problems which will either ruin a visitor's experience or will score badly with the search engine spiders. Then explain exactly how you would address each of these technical issues to maximize the potential of their website. At this stage, it may be useful to show potential clients some examples of websites that you have engineered before; paying particular attention to all the technical problems before you took the websites on compared to the technical quality of the websites after you had worked on them.
Content SEO
If there is one thing we all know, when it comes to SEO, content is king! This idea is usually very easy to explain to potential clients who will be enthusiastic about you improving the quality of their website's content, especially if it is going to lead to more visitors. One element of SEO that a lot of people have heard of is keyword implementation and so your potential clients may already be familiar with this. One good way to show them how you will implement your content SEO strategy is to go through each of the steps with them, showing that there is a detailed method to what you are doing. 
First, you can show them the results of the analysis that you have run on their main competitors. Next, explain the keyword research that you have done and demonstrate how and where you would fit them into their content. New clients, especially ones unfamiliar with SEO are usually eager to be as involved as possible in the process so walk them through it step by step.
3. Offer Comprehensive Off-Site SEO
Once you have addressed their on-site SEO needs, the next thing you will need to do are look at potential clients' off-site needs. Now this is where you can really separate the good clients from the great clients, because it is at this stage that you can implement different packages based on your clients' budgets and off-site needs. 
You will need to explain the fundamentals of backlink building to potential clients and show them exactly why off-site SEO can be effective for their website. The easiest way to do this is to use the analytics of other websites that you manage. Show potential clients all of the before and after data for these websites so that they can see how effective your off-site SEO strategy is. SERP rankings, monthly traffic and organic searches are all excellent measures of successful SEO. Make sure that you have some great links and sites lined up and you can create a mutually beneficial partnership for yourself and your client. 
To get the best clients then you need to offer the best service, and not only that, you need to walk potential clients through your methods step by step to show them why your service is the best. Start off with a quality SEO proposal which outlines your strategy and then go through it with your potential clients step by step. This will build trust in both you and your strategy which will help you to secure brand new, high level clients.