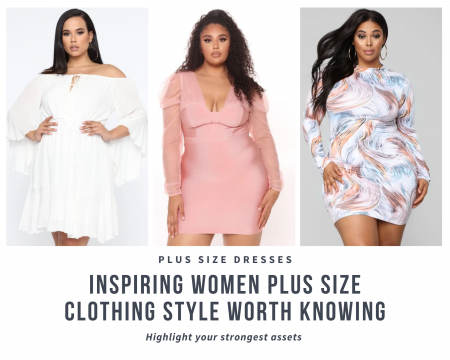 The internet provides women with fashion inspiration as there are tons of daily uploads on fashion styles, fabrics, and colour options, and design. You can never run out of options to find the right piece to rock any event, whether it be a wedding or an evening date. If you are looking for fashion ideas, simply visit sites, like YouTube and Instagram, and you will be surprised at the number of fashion classics and trends that flood such platforms. However, before you do, here are some things you need to know about finding the best fit.
Dressing to Kill Should be Your Fashion Mantra
Take a deep breath and relax. Of course, you're not sneaking a knife into your purse to cause harm at that upcoming function. Speaking of bags, finding the right piece that is proportional to your body size makes you create a striking impression. Rocking an extremely small bag is not ideal, especially one that is not visible in your hand at night. When shopping for a handbag, do not centre your attention solely on the design, price tag, and colour scheme. Consider the size as well.
Large-size clothing may seem ideal for indoor activities. However, if you want to make a fashion statement that aligns with your body shape, such clothes are a no-no. When your body shape becomes a priority, you can highlight your strongest assets and conceal those unwanted areas. Your physique may fall in any of the following categories: pear, rectangle, hourglass, apple, and oval. If your outfits seem out of shape for you, tailor them to match your body. Several clothing stores offer this service.

Selecting the Right Fabric
A piece of cotton-elastane fabric would look better on you than a tight polyester tank that will induce static shock, that is why another factor to consider when shopping for your plus size clothing is the fabric. Take time to understand fabric composition; it will aid your shopping experience. Choose outfits with a good memory (clothes that can return to their original form after being worn).
Sweat pants may offer you enough room when engaging in specific activities. However, they will not create a long-lasting impression on special occasions. Make clothing choices that will accentuate your curves, revealing more of your femininity. Your shoes should be complementary and comfortable. For example, your dinner gown should go with a pair of stilettos, or something similar. Not only will you look sexy, but you will also appear taller, especially for short females.
While trendy clothes are great, they don't last long in the fashion industry, which may result in more expenses. On the other hand, vintage outfits look great anytime, any day. Additionally, they provide a great investment, which means that you don't have to go on a shopping spree all the time.
In Summary
There are no set rules or one-size-fits-all plus size clothing for women in the fashion industry. You just have to find out what works best for you. While you strive for a dress that matches your style, shape, size, and occasion, comfort should remain your number one priority. Wear a dress that makes you comfortable, any time.
Related:
5 Plus-Size Fashion Myths and Misconceptions, Debunked
This post may contain affiliate links and I might receive compensation if you make a purchase after clicking on a link.