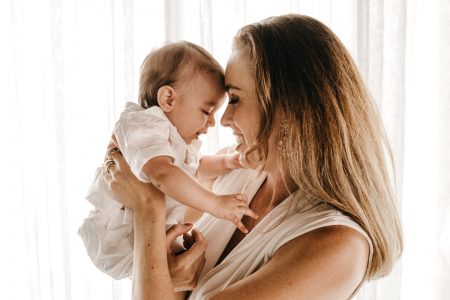 Postpartum is a transitional stage in a woman's life. It brings joy and new responsibilities. On the other hand, it's also a period when the body needs special care. Postpartum healing could turn out to be an exciting experience for new mothers if they were provided with a recovery kit. A postpartum recovery kit refers to a collection of carefully selected products that support the body of a newly delivered mother, both physically and emotionally. This article is aimed to explore postpartum healing with recovery kit.
Key Components of a Postpartum Recovery Kit
Postpartum Underwear: An important part of the recovery kit should include comfortable and supportive underwear. Post-baby undergarments are meant to hold the stomach securely because they are specially designed according to postpartum needs.
Perineal Care Products: There are notable alterations in the perineal area as a result of childbirth. Perineal care products such as medicated creams, cooling pads, and soothing sprays are commonly included in a recovery kit to help ease discomfort and promote healing.
Breast Care Items: Feeding is one of the difficult moments that a woman experiences in the postnatal period. Recovery kits may contain nursing pads, nipple creams, and breast pumps that aim to help ease breastfeeding.
Hydration and Nutrition: A woman's body should be able to heal itself easily during this period after giving birth, especially if there is adequate hydration and nutrition. Some recovery kits also include nutritious snacks and herbal teas that help sustain physical recovery and energy.
Comfortable Clothing: Postpartum recovery kits usually include a wide array of convenient clothing items, like casual pajamas and bathrobes. These things help to relax the client and make him or her at ease during this important stage.
Stool softeners: New mothers may experience constipation after childbirth, among other things. These kits may also contain stool softeners to relieve this problem.
Emotional Support Resources: Postpartum recovery involves both psychosocial and physical elements. Some kits also have books or contacts for support groups to deal with the emotional side of postpartum healing.
Advantages of using a postpartum recovery kit
Enhanced Comfort: A recovery kit consists of products that aim to make you comfortable during the postpartum process. The mother's body needs comfort in order to be in good condition and heal from the injuries incurred.
Faster Healing: It is possible to heal quickly after giving birth with proper care and support. A recovery kit can be used to ensure that a mother is armed with all the necessary items to assist in her healing.
Reduced stress: Coping with postnatal requirements is a tedious task. A recovery kit speeds up the process and eliminates unnecessary stress, making it easier for the mother to recover and bond with the baby.
Support for Breastfeeding: Breast care items that can be included in a recovery kit can really help a mother in her experience of breastfeeding. Such support is essential at this time as it contributes to the welfare of the mother and the infant.
Therefore, as new mothers, it would be beneficial to explore postpartum healing with a recovery kit. These kits provide a holistic approach to treating the mother as she undergoes the postnatal process. Postpartum recovery kits aim at solving physical, emotional, and practical issues, leading to a more pleasant postpartum experience.