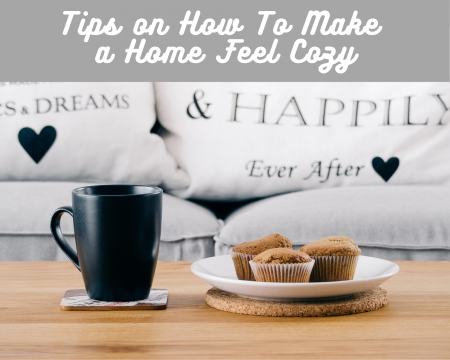 If you have used bright colors to  decorate your home and need a change, try out the opposite!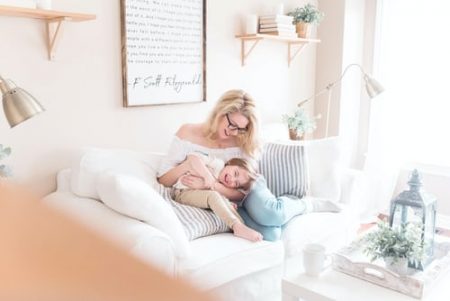 Living in a nice and comfortable home is very important for us and the way in which we feel every day. No matter whether you spend time at home during the day or at night, perfect conditions need to be ensured in your personal living space so that you might feel comfortable and be able to enjoy a good night sleep for proper rest. Sometimes, several changes in the way in which your home has been designed are required to improve these features.
The great news is that now you have a wide range of options at your disposal when it comes to modern trends and interior design projects focused on perfect comfort and a pleasant living atmosphere for the inhabitants. Therefore, today, we will reveal some innovative ideas and patterns you can follow to decorate your home without feeling the need to go for plenty of color every time. These will help you establish a plan for your interior design project and start turning your current house into your dream home.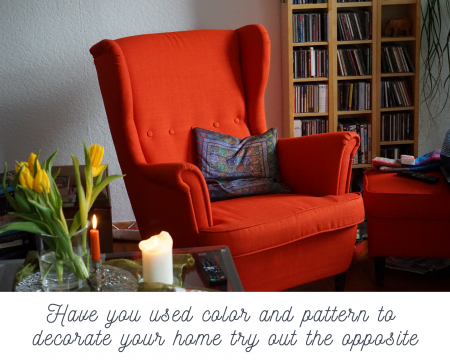 The Hidden Magic of  Color
Although in the past modern interior design used to be associated with splashes of varied colors and complicated patterns, this is no longer necessarily the case. Certainly, you can still choose to live in a playful, colorful home but this is not a must. You can also decorate your rooms in a lovely, elegant manner using a single color or different shades of the same color for enhanced effects. At this stage, the cozy gray color comes to mind as the best example to consider this year. This may not seem like a playful choice yet it features its own hidden magic that will amaze you at the end of your interior design project.
The living room for example is the perfect place where you can take advantage of the benefits that come from decorations done using this color. When you combine it with a great fireplace and a real basket of firewood, the end results will be simply amazing. You can also choose gorgeous accessories to match this interior design theme such as pressed plant lines on the walls and gray wall coverings that will take the elegance feature to the next level.


Moreover, you can also choose the Georgian Style for your home this year and combine it with the wonderful effects that can be obtained by using the gray color. This color has the ability to steal the spotlight in every room when it is perfectly matched with elegant furniture items and accessories. Go for gorgeous armchairs and channels as well a cocktail tables and nesting ones that will turn your living room into a Parisian space that everyone will admire.
Low Furniture, Navy Walls and Comfy Seating: The Perfect Place for Leisure Time
When we think of our home, we see it as the perfect place where we should be able to get a god night sleep, spend our leisure time in a nice manner and where we should share memorable moments with our friends. It is the space that should be elegant, playful and practical to live in at the same time. For this intended purpose, you can consider low furniture, navy walls and comfy seating options that are found in the latest trends in interior design this year.
When you go for low furniture, you gain the advantage of using short items such as tufted couches that keep the open floor plan cozy in any given room inside the house. Choosing perfect area rugs will also help you define individual spaces in any room thus make your whole house much more practical to live in for a long time?
Moreover, navy walls seem to be back on the map this year. You do not need to use more color than it is necessary for special effects. However, using a single dramatic hue can really drench a large room. You can use it in inky wallpapers that create powerful visual effects. Deep blue is the kind of color that manages to provide a gorgeous and surprising backdrop to your living room or any other room in the house.
Finally, you should never leave the details regarding the seating out of sight when perfect comfort inside your home is your goal. Go for comfy options in terms of seating to ensure the necessary elegance and practicality for yourself and your guests.
Also, you will need perfect privacy inside your home and this can be achieved by choosing perfect, vintage roman blinds UK that look good and offer you the intimacy you need every day.
[…]
How to Turn Your New House Into a Safe and Cozy Oasis