Secret Beaches in Europe: Post Covid Bucket List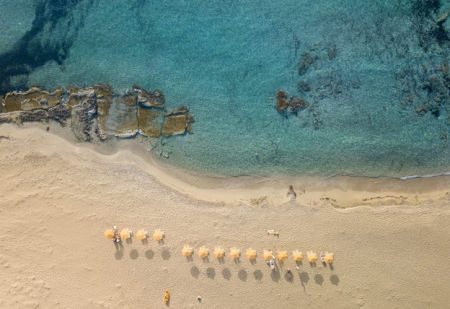 Yes, it will end. We know it's hard to believe – but even this crazy pandemic will end. The world will, at one point, get back to normal, and we won't have to live in fear of getting sick every day. The year 2020 has been hard on all of us, but if we keep worrying about everything without any relief, we're likely to go completely insane.
That's why we're here – to give you a bit of a reprieve and help you remember that there's a brighter future waiting for us. The next year is already looking like it'll bring some much-needed relief, and even if the pandemic situation isn't completely resolved, it's likely to become at least a little easier. Regardless of when exactly we regain our safety and normalcy, dreaming up a few post-coronavirus scenarios will give us something beautiful to look forward to.
So, let's dream about our next vacation! If you want to treat yourself to something nice, warm, and gorgeous, here are the beaches you can visit.
Seychelles Beach, Greece
image source
The pandemic has made us all a little wary of big crowds, so we're going to open this list with a more private spot. If you're still anxious about being surrounded by a lot of people and like to imagine a more solitary slice of paradise, then Seychelles Beach on Ikaria in Greece is the perfect choice. It's a pebble-rock beach that offers a lot of privacy and some of the most transparent water you've ever seen.
Getting to the beach is going to be a fun little adventure – it requires you go manage a slightly steeper hike, so when you get to the lovely cove you can feel a liberating sense of accomplishment.
Zlatni Rat, Croatia
image source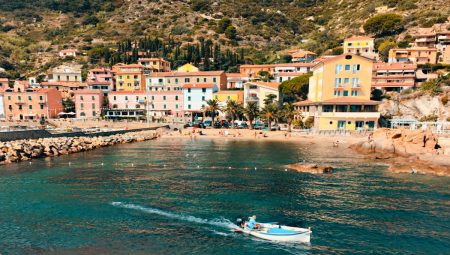 We know you've earned it – after the year you've just had, some luxury is in order. If you long to relax and enjoy a little splendor, then head over to Croatia and visit the Zlatni Rat beach near Bol. It's the perfect spot to get a luxury motor yacht and sail around the gorgeous coastline. In general, this is a good spot for anyone who is feeling tired and high-strung.
The Zlatni Rat Beach is a spot that will offer you peace, but you'll also find all of those things you couldn't enjoy during the pandemic – bars, restaurants, clubs, and people. Happy, cheerful people who just want to have a good time, just like you.
Isola Bella Beach, Italy
image source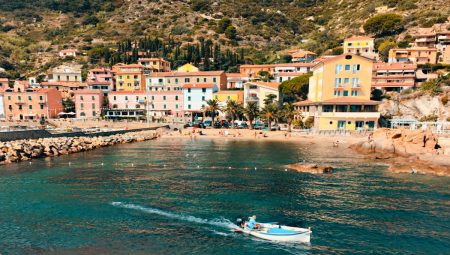 No one really does beaches as well as Italy, and this Sicilian beach offers both glamour and peace for those who want a good mix of both. The water here is very clean, and if you want to stay physically active and maybe even use your vacation to shape up and shed that quarantine weight, you could swim regularly. The experience is honestly so pleasant that you'll forget all about being tired.
The beach has dozens of excellent restaurants on it, so you can also use this opportunity to enjoy some delicious Italian cuisine. After all, it's still a vacation, and what's a vacation without some tasty dishes?
Porto Santo beach, Portugal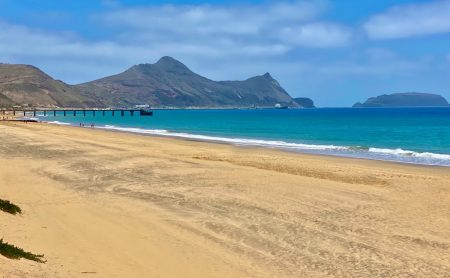 image source
This beach is located in Madeira, and it's a great pick for those who are looking to travel away with a partner. Since the beach is fairly secluded and breathtakingly beautiful, you'll get to enjoy a romantic atmosphere. This can be a good way to reconnect with your partner after a long, stressful quarantine period that put pretty much everyone on edge.
If you need some time alone, go here and book a spot in one of the nearby luxury hotels. You'll be able to take long walks, enjoy the sun, and share dinners as you rediscover your love and grow closer than ever.
Sweet Water Beach, Greece
image source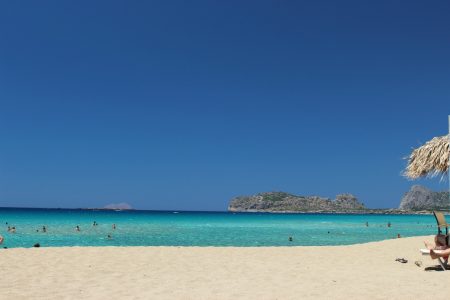 Sweet Water Beach, also known as Glykanera can be found on the Greek island Crete. It's a secret little beach that's kept away from the majority of tourists because it can't be accessed by regular roads, but this makes it great for hikers. It's a lovely pebble beach set at the bottom of a large cliff, and one of the most unique things about it is spring water pools that can be found nearby.
Visit this beach if you like exploration, want to have your adventure away from noisy tourists, and want to enjoy some truly breathtaking beauty.
The year 2020 took a lot away from us. Once the situation finally winds down, it will be the time to take back what we are owed and indulge our wandering spirits. Write these beaches down on your bucket list, and be ready to travel as soon as we're all in the clear.
This post may contain automatically and manually added affiliate links,
which means I might receive a small commission if you make a purchase using a link at no extra cost to you.