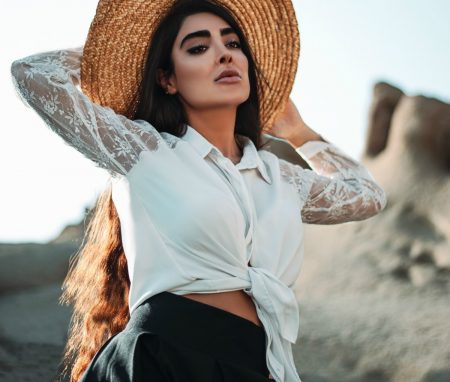 When the long summer days come to an end and the weather starts to cool off, but it still isn't quite cold enough for your favorite chunky sweater, it's nice to have functional items that can easily transition between your summer and fall wardrobes. The answer to dressing effortlessly at the beginning of fall is to invest in a few key pieces that will bring more versatility and practicality into your wardrobe. So, here are the most essential items every woman needs to transition smoothly into the upcoming season:
1. A pair of denim jeans
Regardless of the season, a great pair of jeans should always be a wardrobe staple, but it's especially helpful during transitional weather. Easily paired with almost anything in your closet, denim jeans can be worn in a million and one ways, whether they're combined with a classic trench and a pair of stilettos for an office-appropriate look, or a bomber jacket and some basic sneakers for a relaxed casual outfit. Since it's a staple item you'll probably get a lot of wear out of, it would be wise to invest in a high-quality pair. It doesn't matter if it's a boyfriend or a mom cut, or even skinny jeans – just choose a pair that fits your figure perfectly, and you will have the ultimate transitional piece.
2. A beautiful maxi dress
A long-sleeved maxi dress is a surprising secret for successfully and fashionably dressing for fall. Even though a dress like this is usually worn during cooler summer nights and milder fall days, it often gets overlooked as a transitional piece, since it can very easily look too summery to be worn in fall. But as long as you choose a dark, neutral color, a maxi dress can easily take you through several seasons. All you need to do is add a pair of sleek leather ankle boots, as well as a cool biker jacket, and it's a look that can easily take you from the office to a date night in comfort and style. For a truly on-trend look this season, opt for a maxi dress in beautiful dark florals.
3. An essential fall coat
Whether it's a classic trench coat or a checkered blazer coat, the power of essential fall outerwear truly can't be underestimated. Because of their timelessness and versatility, staple coats like these should be an essential part of every transitional wardrobe, and the good news is, you can find a beautiful fall coat almost anywhere you look. There are many great Melbourne fashion labels, for example, that offer some incredible coat options in neutral shades and classic shapes and cuts, making them the perfect investment piece and an ideal addition to your transitional wardrobe.
4. A cute high-neck knit
If your head is in denial about summer coming to an end, but your body is feeling the autumnal chill, a high-neck sweater is going to be your new best friend during this transitional period. Opt for a fine-knit roll neck or turtleneck sweater in a neutral color and a breathable material, such as cotton, to keep you cozy and comfortable. Easily paired with anything from denim jeans on a colder day to a miniskirt and bare legs during warmer weather, as a nod to recently departed summer, a thin knit like this is an ideal option for slowly transitioning into fall.
5. Staple ankle boots
Swapping your open-toed summer sandals for over the knee winter boots can often feel like too much too soon, which is exactly why fashionable ankle boots are such a great option. Not only do these amazing boots keep your toes warm, without overheating you, but they can also be paired with almost anything in your closet. From your favorite pair of jeans to a maxi dress or a midi skirt, ankle boots can truly pull any outfit together and make it look more appropriate for fall. Although black is always a safe bet, any neutral color will be versatile enough to get you through the colder months.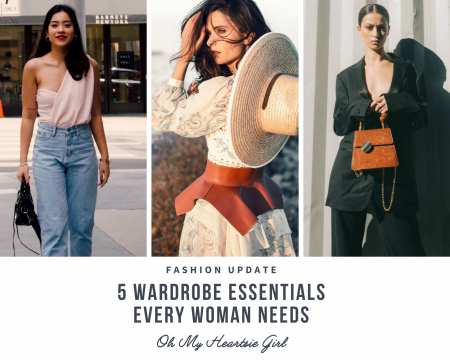 To ease the awkward transition into fall, stock up on these essential items that are friendly for both the end of summer and the beginning of the next season – your closet will thank you.
[…]
This post may contain affiliate links, which means I might receive a little cash if you make a purchase using a link.


Related Fashion Tips:
4 Ways To Reduce Signs of Aging
Tips to Mastering the Feminine Style
5 Beauty Resolutions You Should Make For 2019