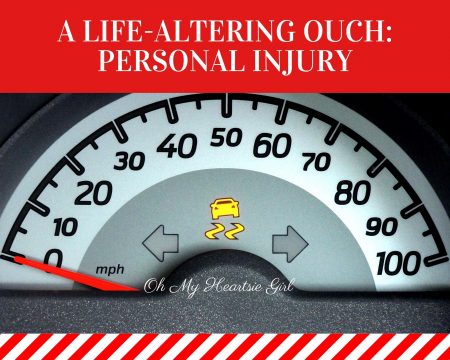 We've all seen the movies: The patient is wheeled into the emergency room on a gurney. Paramedics are shouting vital stats to the intake nurse: "65-year-old female. Store's floor was wet. She slipped and fell. Suspected hip fracture. BP is 175/90!" 
Cue the greasy-looking, business-card bearing "attorney-at-law" — or, as they're portrayed on film, the "ambulance chaser."
The fact is, scenarios like slipping on a wet store floor, being rear-ended by a texting driver, being bitten by the neighbor's unleashed dog, and even wrongful deaths due to negligence happen in real life. Daily. The legal term is "Personal Injury."
I'm a Victim of Personal Injury — I Want Compensation!
If it were as simple as this, every person would be on the benefit bandwagon. It would be chaos. Fact one: In order to initiate a personal injury claim, you have to furnish proof that you're entitled to the reimbursement.
The best way to go about this is to approach a reputable law firm with specialized expertise in the field of personal injury law. You're already vulnerable because of the trauma you've suffered, so you want legal assistance from a dedicated person (or team).
Where Do I Start Looking?
Good question! After all, type "Personal Injury Lawyers, Toronto," into Google, and you're hit with almost 3 million responses in less than a second.  Our recommendation is to skip past the ads and check the star ratings of the first page. Or do your research with the Canadian Bar Association. 
Fact two: a personal injury can happen at any time, anywhere. You don't want to wait until an office opens to get help, do you? Some personal injury firms, like Diamond & Diamond in Toronto, are manned 24/7, via telephone hotline or online chat. Others offer a no-charge first consultation to discuss your case and expectations with you.
What Will the Attorney(s) Do?
The best personal injury attorneys will do everything they can to help their clients. They will treat your case as a unique one — because that's what it is. One slip and fall is not the same as another. 
Dedicated attorneys will advise their clients of their rights as well as what compensation they may claim. Examples include (but are not limited to) loss of income (both current and future) and medical expenses. 
Excellent personal injury lawyers will investigate every aspect of the incident thoroughly and keep their clients abreast of developments while encouraging them to focus on their recovery. 
Any personal injury can have irrevocably life-changing effects on the victim. Seasoned professionals understand this and treat their clients with empathy. It doesn't make them "softies," though — they will doggedly gather evidence to compile their client's claim. 
How Will I Afford the Services of a Personal Injury Attorney?
As mentioned earlier, some law firms offer a free first consultation to their clients, and expectations are established. If you visit such a firm and decide that you're not comfortable, or that they won't be able to fulfill your needs, you are under no obligation to procure their services.
All firms have different billing structures. Be sure to obtain the fees and conditions of payment from your attorney before entering into a contractual agreement. Will they be charging a straight fee because the settlement amount will be low? Or will they be privy to a percentage of a large settlement in the case of a win?
At the end of the day, if they are determined to fight for you, their client, and do everything they can to get you the settlement you are entitled to, and deserve, the fee will be worth it.
Don't settle for an "ambulance chaser" — rebuild your life by joining hands with an attorney who would do as much for you as they would for a member of their own family.
[…]
Evidence That Can Benefit Your Long Island Car Accident Claim
A Brief Guide to Personal Injury Protection (PIP) Insurance