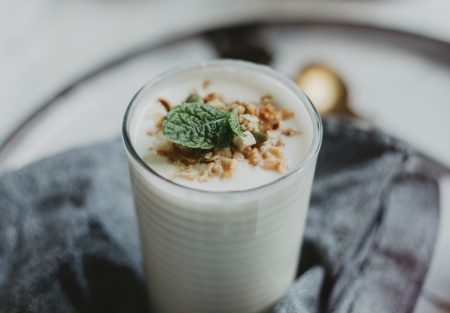 Photo by Ellieelien on Unsplash
During the lockdown, many people have found their jeans have been growing tighter by the day. It could be the chips or the ice-cream, but it could also be the closed gyms and restricted movement. In truth, it's a little bit of both. For some, add the burden of weight management during menopause, and it's no wonder so many ladies are worried about their figure right now.
Even without this stressful situation ideal for giving into our cravings, the challenge to control your appetite and your eating can be too much to handle. Even if you do cut down on sugar and try to lower your caloric intake, you could still find yourself feeling hungry, bloated, and unhappy with your physique.
Enter: probiotics! The wonderful little microorganisms residing in your digestive tract are not just there for fun. They help keep your gut in check, elevate your energy levels, and they can help you lose weight when you combine them with other healthy lifestyle changes. Probiotics are here to ease your worries and improve general health. There are plenty of options out there, but vegan products are taking place quickly as an alternative for women interested. That being said, at dailyroutine.co you will encounter expert advice and quality products made especially for women.
Focus on prebiotics first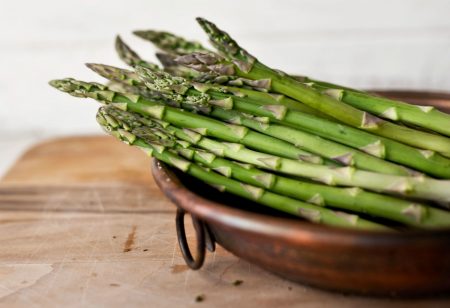 Photo by Stephanie Studer on Unsplash
For starters, you should know that your probiotics that live in your digestive tract need sustenance. And their main source of nutrition are prebiotic-rich foods. These fiber-loaded goodies are ideal for your existing gut flora to thrive, and the sooner you start adding more healthy fiber to your diet, the easier it will be to keep yourself satiated and to alleviate any gut troubles you might have.
Prebiotics are found in your breakfast favorite, oatmeal, but also in greens such as asparagus, artichoke, and grains such as barley. Generally, fruits and veggies are rich in healthy fiber and vitamins and minerals, all of which are good for your gut.
Introduce yogurt and kefir
Photo by Anshu A on Unsplash
Now, there are foods that already contain probiotics, so you can boost their numbers in your digestive tract by adding them to your menu. Start with simple, fermented foods such as yogurt and kefir. They are filling, delicious, and packed with probiotics that can strengthen your immune system and protect your gut health. These foods are fermented with specific healthy strains such as Lactobacillus or Bifidobacterium, both of which are great for your wellbeing and weight loss goals.
Supplements to the rescue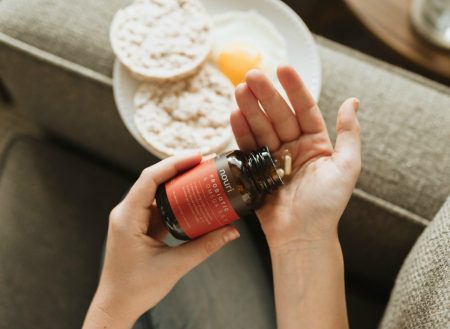 Photo by Daily Nouri on Unsplash
During menopause, women tend to struggle with a wide array of unpleasant symptoms causing discomfort and stress. From hair loss, hot flashes, night sweats, all the way to weight gain caused by hormonal as well as lifestyle changes, ladies during menopause need to use every ally in their diet they can get, and probiotics should indeed come to the rescue.
As a matter of fact, probiotics menopause supplements are perfect for helping you balance your nutrition during this transition, and to help you shed those pesky pounds over time. Their multifaceted purpose that gives you relief from multiple menopause symptoms gives you all the more reason to include them in your diet. Reinforcing your meals with supplementation can be a true life-saver during this stage of your life.
Try sauerkraut and pickles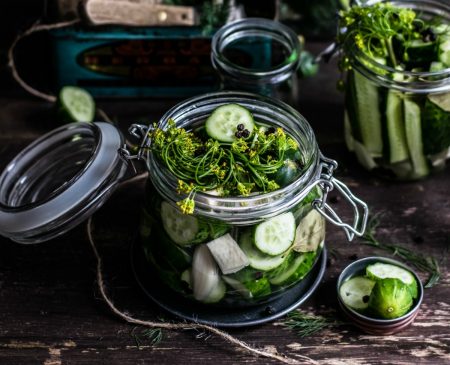 Photo by Monika Grabkowska on Unsplash
Diversity in your menu can be a brilliant way to add more probiotics, but also more flavor to your meals. For example, sauerkraut is a delicious, rich side-dish perfect for meaty recipes, as it's made of cabbage fermented in lactic acid bacteria. The fermentation process brings out a zesty flavor that perfectly balances various recipes, and it's loaded with good bacteria for your gut.
Pickles, on the other hand, are a great way to spruce up your salads and freshen up your summer lunches, just make sure that the kind you purchase or make don't contain any sugar.
Get cheesy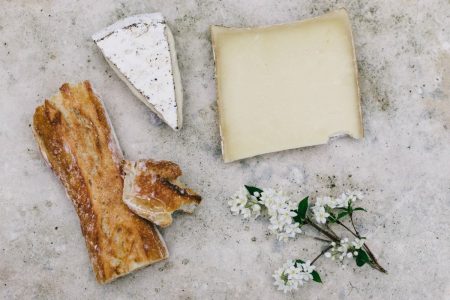 Photo by Alice Donovan Rouse on Unsplash
Raw and unpasteurized are the two keywords to be on the lookout for, because raw cheese made of unpasteurized milk is the kind that's rich in probiotics and ideal for your gut health. You'd typically use them as topping for pizza, such as cheddar or gouda, but these kinds of cheese are actually wonderful raw for your gut. What's vital to keep in mind is that you need a trustworthy brand that makes sure the probiotics in the cheese are preserved.
Add to that, you should remember that some level of gas or bloating could be a consequence of consuming this sort of cheese, and probiotics in general. Start with smaller amounts to see how your own digestive tract reacts, and always focus on variety in your diet, rather than a single type of cheese or fermented food in general.
Your diet is the foundation of your overall health, resilience, and longevity. However, you also want to create a meal plan that makes you feel full and satisfied, eliminates cravings out of the equation, and slowly addresses your weight loss, in a healthy, controlled way. Let food heal your body one bite at a time, and enjoy these fermented and probiotic-rich goodies as your allies to ward off unwanted pounds.
[…]
Know These Top Benefits of Cleansing Parasites Naturally
The Complete Guide to Achieving Optimal Gut Health
5 Green Smoothie Recipes for a Cleaner Colon and Faster Weight-Loss
This post may contain automatically and manually added affiliate links, which means I might receive a small commission if you make a purchase using a link at no extra cost to you.