Everyone is jumping on the Mid-century modern bandwagon. As an interior designer I find that incorporating furniture that was designed in the 50s can be quite the challenge especially considering the ultra-modern approach that most homeowners use nowadays. However, there are a couple of tips that you can use that would make it easier for you to bring in mid-century furniture without entirely overhauling your home.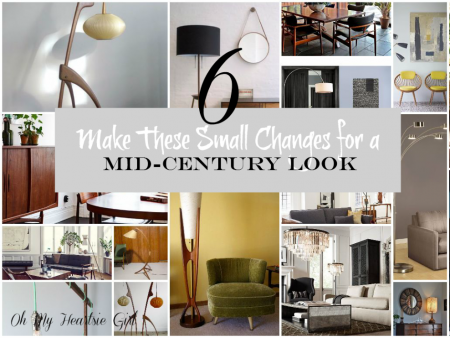 Go for white walls
One of the most essential parts of a mid-century modern design is having white walls. If you dread such a bright color, you can also go for any other neutral solid color. White walls are usually preferred because other items like furniture and decorations can also draw attention to themselves. The white walls also allow you to keep a clean and uncluttered atmosphere which is quite relaxing.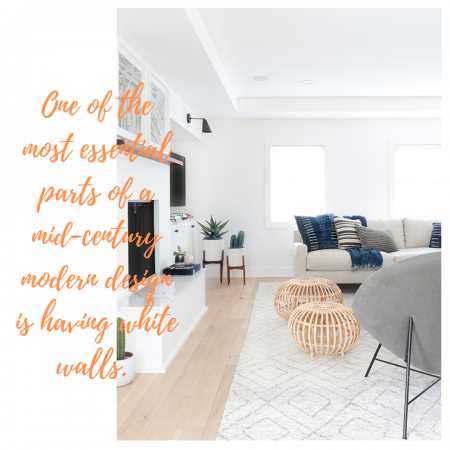 Invest in light fixtures
Mid-century modern design is all about simplicity and it should be unassuming. The only time that you can deviate from this is when you are buying lighting.  Mid-century modern lightings are the only ones that failed to get the simplicity to stick. They are complex and attention grabbing and they are very unique. At times, they might even look at little strange but that is what makes them the perfect addition to your modern home to give it that mid-century look.  If you are going for the contemporary design, the pendant lights might be the better option. For mid-century lighting, we usually head over to online mid century furniture stores like EMFURN to pick up some great options for our clients.
Wood, Wood and more Wood
Even though compressed wood materials are more affordable, they are rarely favored by mid-century modern designs. You need to start investing in more furniture that is made from real and actual wood to help you tie everything together.
If for one reason or another getting real wood is out of the question, then you can try to get pieces that mimic the finish of wood. This is an inexpensive approach but could work really well for you if only you take the time to pick the items carefully.
Leave the windows uncovered
Not all mid-century incorporation tips will leave your pockets screaming. Some of them are quite affordable and might not even require you to spend a penny. You need to bring your outdoors indoors. One way you can do that is by bringing down all the covers on your windows like drapes and blinds. The flow of air gives a more open feeling of your living space and it brings in more light into your home.
Have fun with the colors
Don't get too fixated on the white walls. Instead, you want to have a little fun but, you should know that with mid-century modern, your scope of fun will be somewhat limited.  The goal is to bring in neutral and bold colors into the same room. If you have white walls, you can try going for bolder furniture.
With these tips, you can finally join the rest of the crew in picking the right furniture and design for your home without having to worry about the finances. With these tips, you can't go wrong and most importantly, most of your ultra-modern home will be left in one piece.
Related:
Top Trends in Home Renovations
5 Unique Ideas To Set Up Your Wassily Chair
A Touch of Glimmer in Your Home: Decorating with Metallic Finishes
This post may contain affiliate links and I might receive compensation if you make a purchase after clicking on a link.